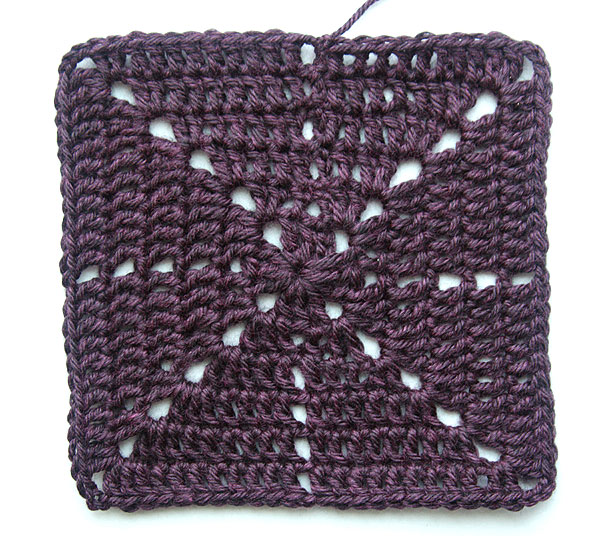 Months and months ago, like last year in July, I came across a simple granny square crochet pattern that really caught my eye. The pattern is generously provided (for free!) by Sara from the Creative Jewish Mom and can be found here: Simple Filet Crochet Starburst Square Pattern.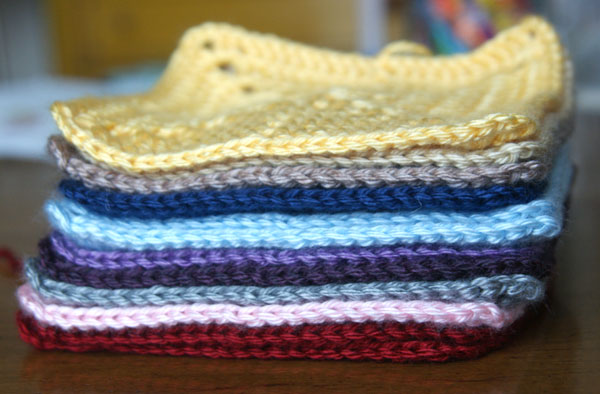 I am using Caron Simply Soft Acrylic 4ply worsted weight yarn and a 4.0 mm crochet hook. It took me 3 or 4 tries to work out the pattern, but perseverance pays and once I got over the initial hurdle, it's a breeze to crochet. Each of my squares turn out to be about 5.5 inches (14 cm) square.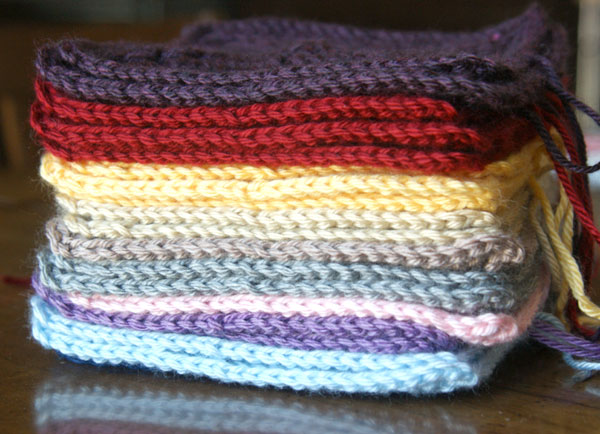 The pile of squares get a little higher. This is an ambitious crochet project I have set for myself as I'm aiming for a 50″ x 60″ blanket, maybe bigger. That works out to be at least 99 squares I would need to crochet, not to mention joining them all together and then doing a border.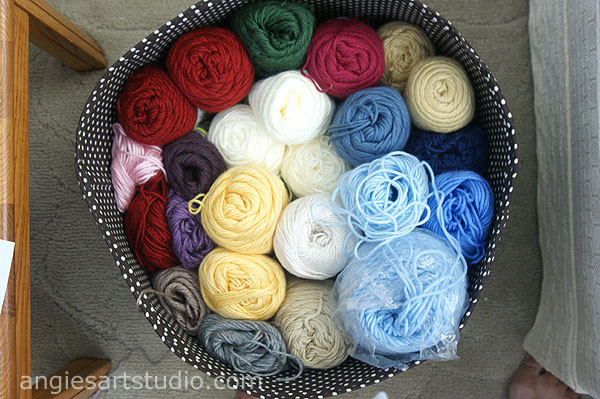 I made a big fabric box that can slide under our coffee table to contain the yarn I will be using for the project.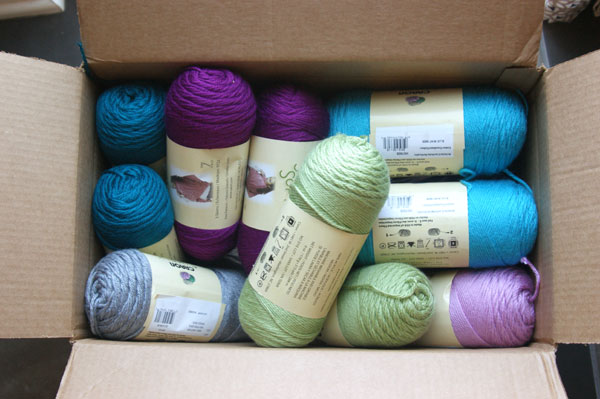 And I couldn't resist ordering more delicious colours from Joann when they had a sale on all their yarn.
As life got busy with my family visiting and then lots of orders to fulfill the couple of months or so before Christmas, my crochet project was put on hold. I didn't pick up a crochet hook again until last month (Feb) while I was in Australia and now I have a much higher pile of starburst granny squares.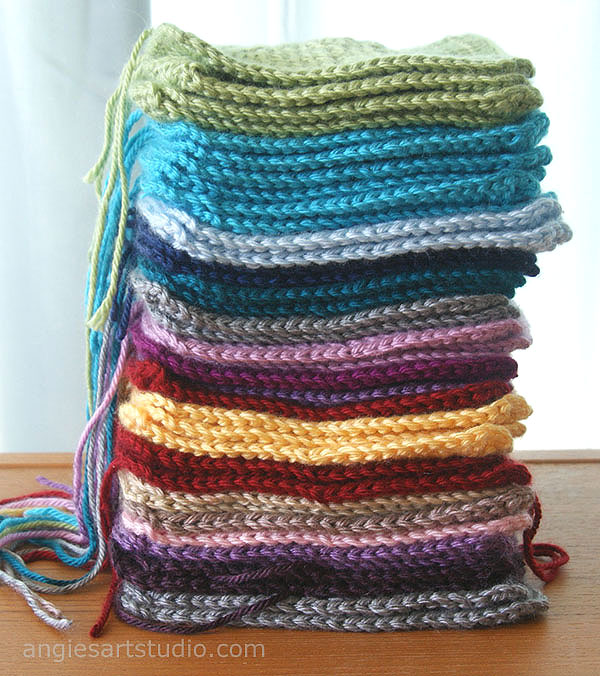 40 done, only 59 squares to go!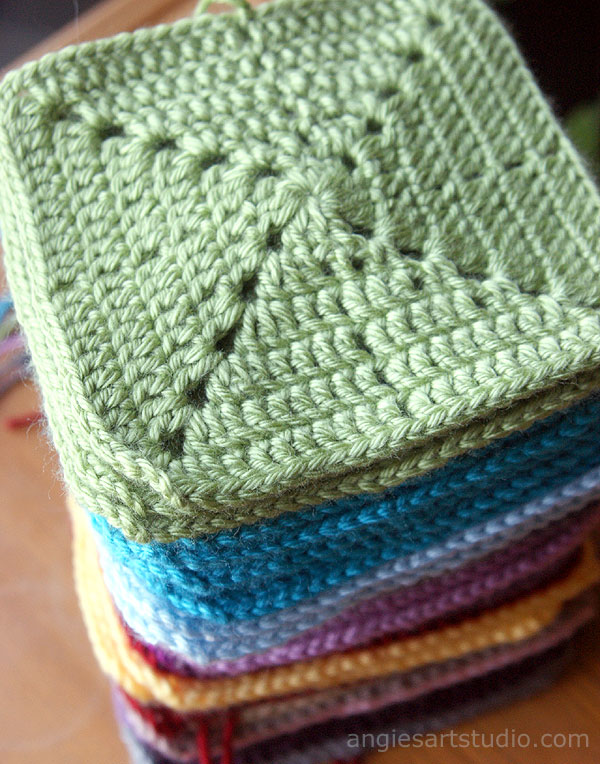 If you're interested, the Creative Jewish Mom has finished her blanket (well done!) and you can see it here: Simple Crochet Filet Starburst Patchwork Blanket…..Finished!
Seeing her progress really encourages me to keep going with mine. Thank you Sara!
UPDATE: August 2015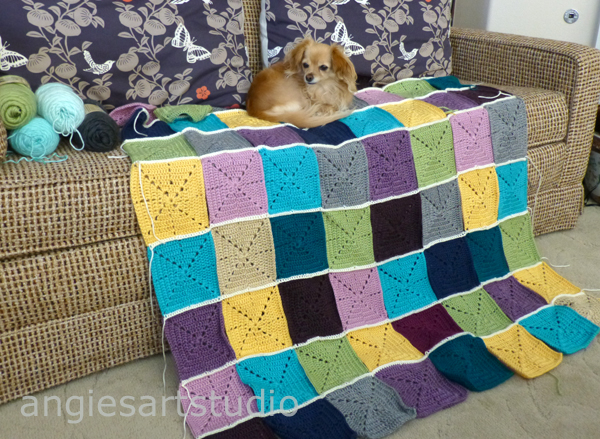 Piecing the granny squares row by row with the help of Goldie. I really like the contrast of the ivory yarn – it helps the colours to stand out. It's slow going…but I'm not giving up!