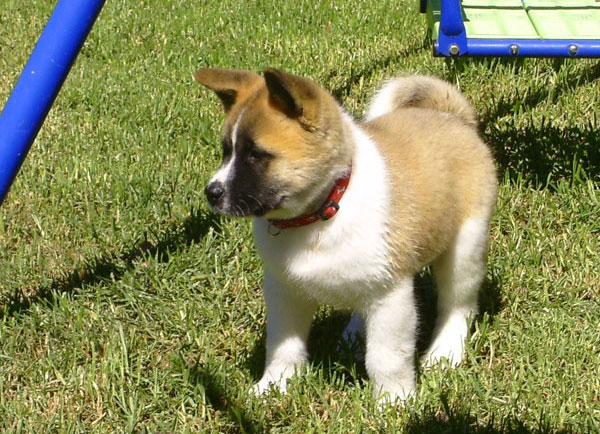 Last year my sister and her family got a new dog – a gorgeous looking Akita puppy named Oushi. And because kids are very good at asking for things, my niece and two nephews requested I crochet an Akita Dog for them. They had found a picture of a crocheted Akita when surfing the net and were very excited about it as their Auntie Angela can crochet and could easily crochet an Oushi look-a-like for them. Piece of cake.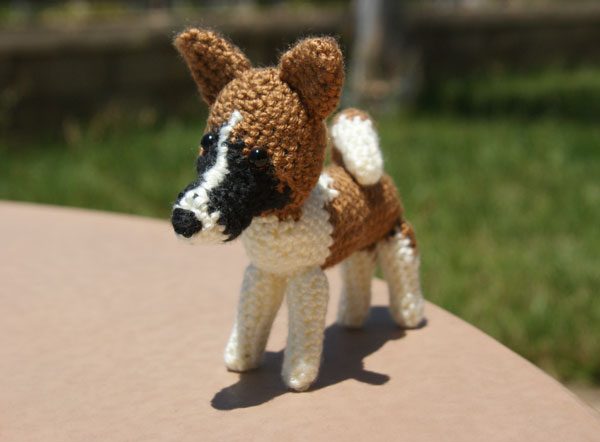 I did a search myself and found that the picture belonged to June Gilbank of PlanetJune.Com and she also had the pattern for sale. I ended up buying her Akita pattern and modifying it to look more like Oushi.
Unlike the rainbow octopus, this was no easy feat. It would have to be the most challenging piece of crochet I have done so far. The head was the most difficult part because of the numerous color changes. I lost count of the stitches many times and was constantly pulling out what I had crocheted. I'm glad the kids were patient with me as it took me quite a while to complete it and send it off.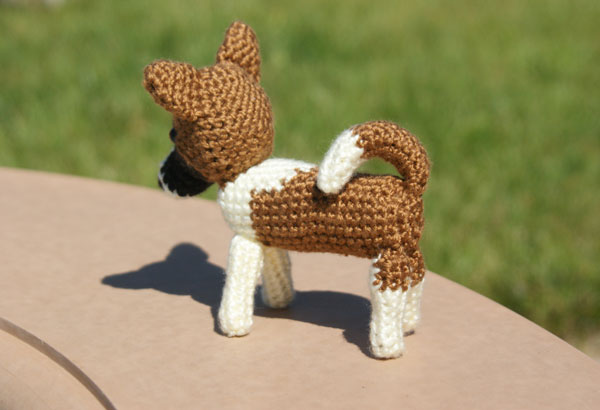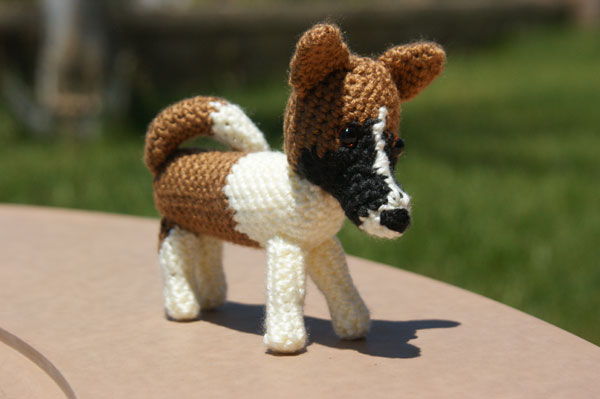 The kids love their new crochet Akita Dog and have named it "Oushi Junior". Smiles all round :)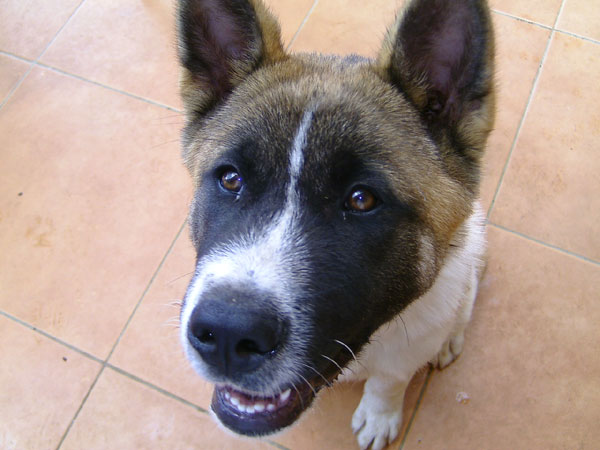 Oushi at 19 weeks
---
June Gilbank has also written an easy to follow crochet book called,
The Complete Idiot's Guide to Amigurumi.
Her blog is also an excellent resource for amigurumi crochet such as a
tutorial on color changes
.