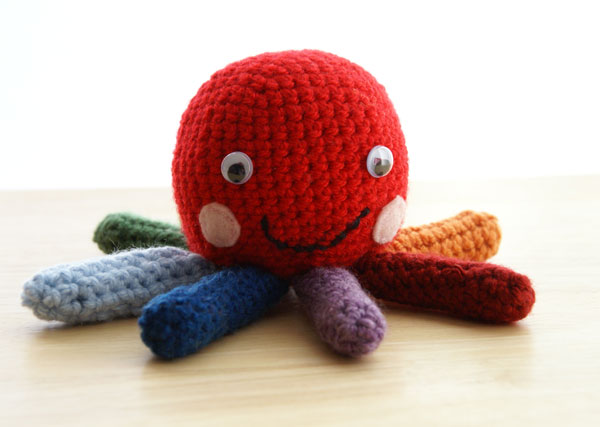 For his birthday this year, my nephew requested I crochet him a red octopus with rainbow colored legs. This is the second rainbow octopus I have made and I got the pattern from the book, Amigurumi World: Seriously Cute Crochet
, by Ana Paula Rimoli. This was the first crochet book I bought and is a great book for amigurumi beginners. The octopus is very easy to make.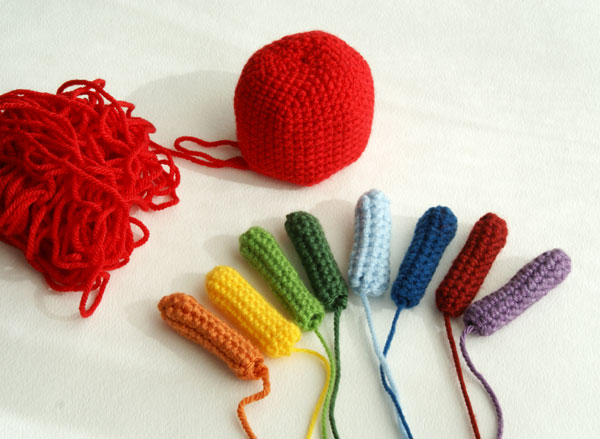 Here is a picture of the octopus body parts.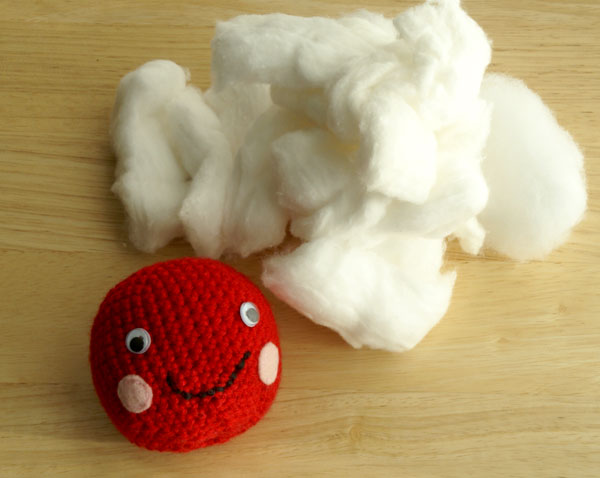 Instead of stuffing with polyester fiberfill I recycled some cotton stuffing that come with the packaging of vitamin bottles. Over the years I have collected quite a big bag full. I also used sew-on googly eyes rather than the 6 or 9mm solid black plastic safety eyes.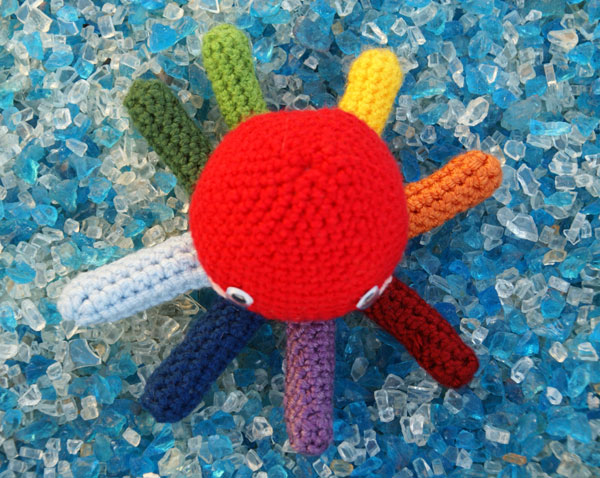 The rainbow octopus had to swim its way across the Pacific Ocean to my nephew and I'm glad to report that it arrived safely even though it arrived terribly late for his birthday!