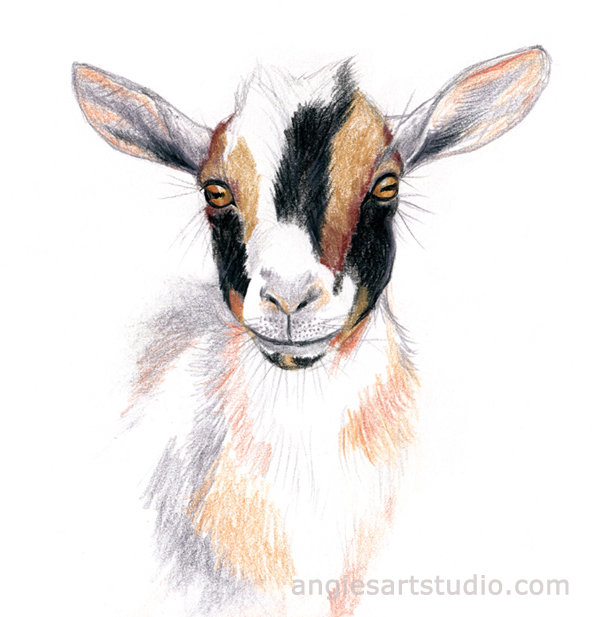 Callie is one of the first Nigerian Dwarf Goats we got back in May of 2014.

She's by far the cheekiest and cutest goat we know. Earlier this year she had an extremely difficult time giving birth and we almost lost her. Very grateful she pulled through as she is my husband's favourite goat.
The original portrait drawing of her is done in pencil and pastel. Art prints are available in my Etsy Shop.