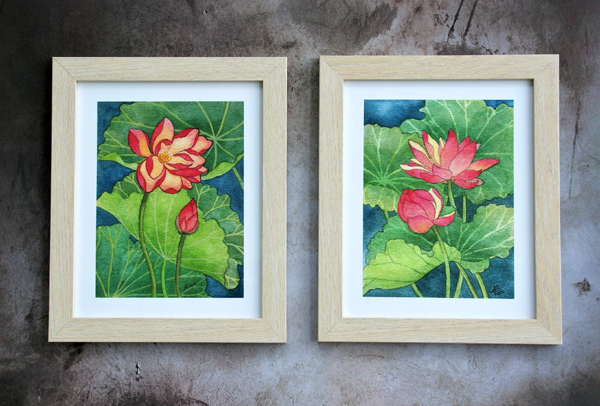 For centuries and across many cultures, the lotus flower has been considered a sacred flower representing spiritual enlightenment and rebirth.  I, too, was inspired to paint the lotus flower as a symbol of beauty, light, and hope rising out of the depths of darkness and despair.

Immense bushfires have been raging all across my beloved Australia right now, leaving behind a black trail of death and destruction. I read the news anxiously, with great grief and frustration, and thank God that all of my family and friends there are safe. But many are not so fortunate and have lost their loved ones, home and belongings and many more are still fighting for their lives. It's hard to feel the "Happy New Year" spirit when hundreds of millions of animals and wildlife have already perished and millions more will die as the fires continue to burn.
We all have lived through dark and difficult times. Dealing with the aftermath of the fires is going to be a tough and long process, but I do believe, like the lotus flower, all things will eventually rise out of the murky darkness and bloom again.
It has taken me several years to complete this series of watercolors as it has only been recently that I feel a sense of lightness after a decade of dealing with a complicated and distressing situation. The lotus flower is a reminder that no matter how dark and dire the circumstances, we could all do with a bit of beauty and hope. Prints are now available at my Etsy store.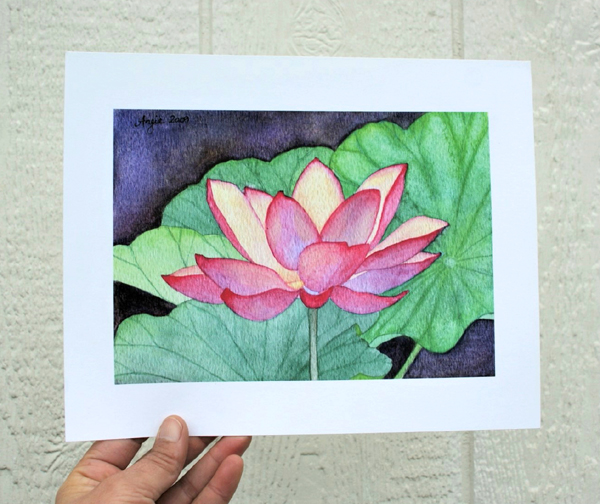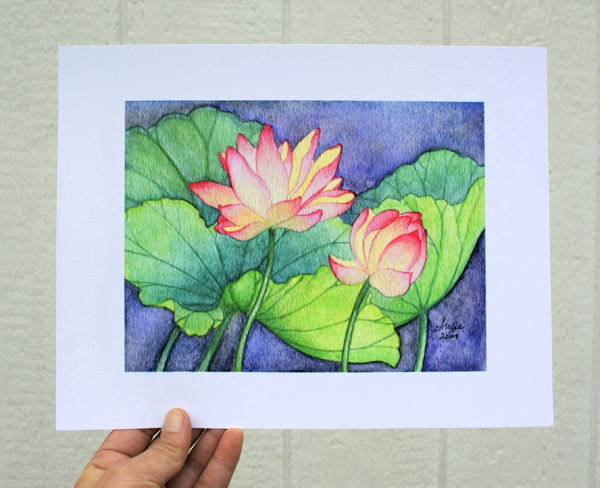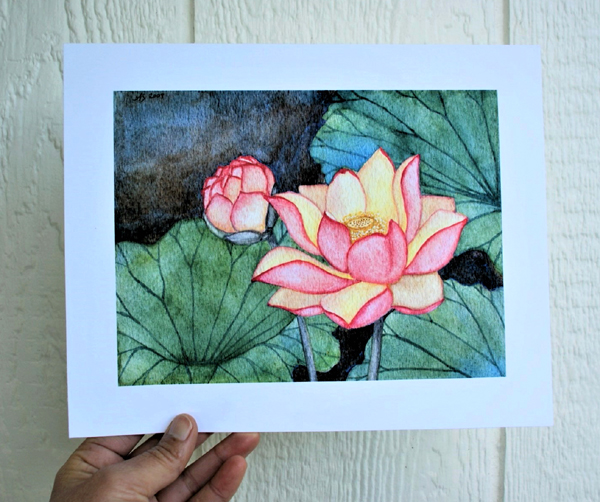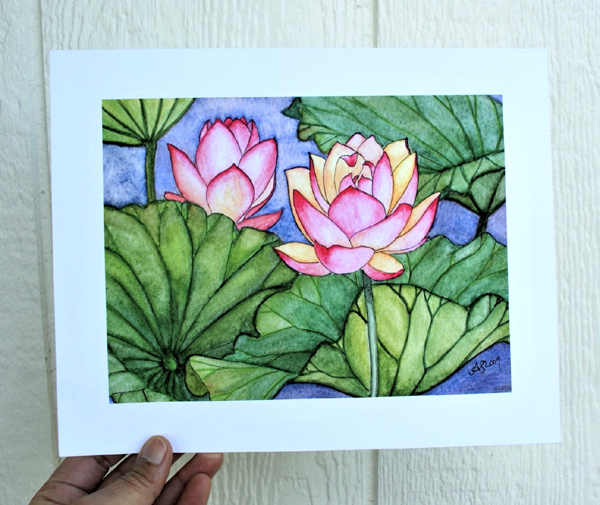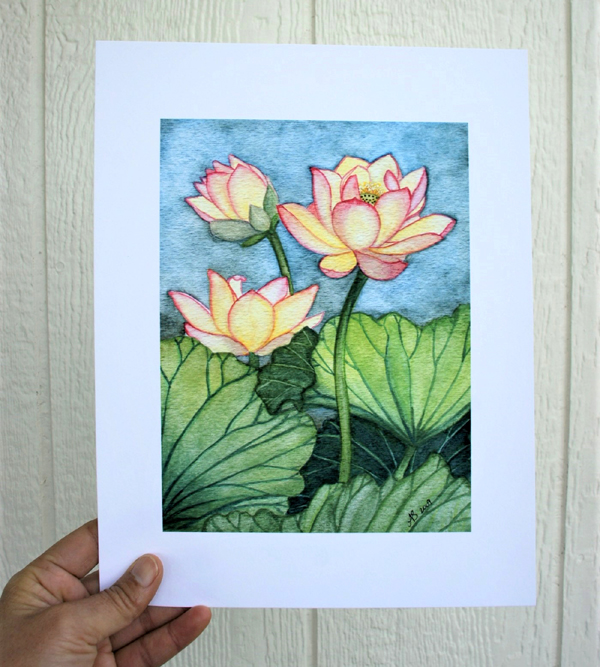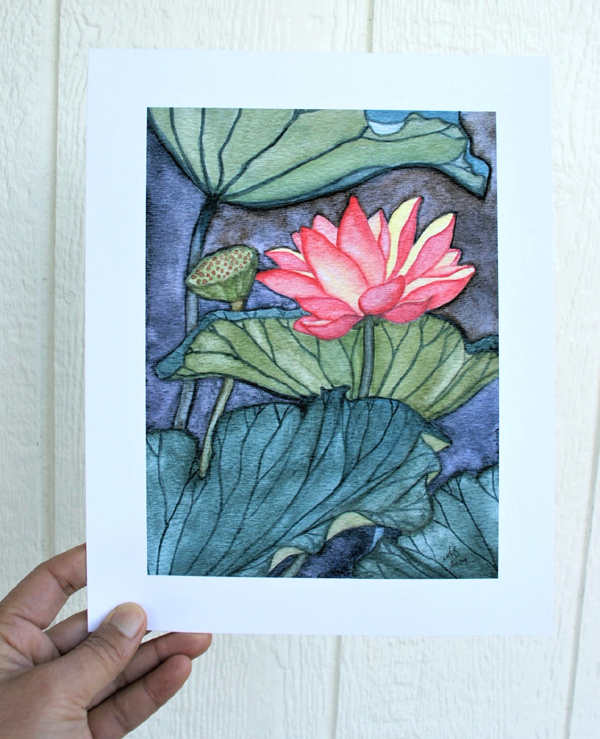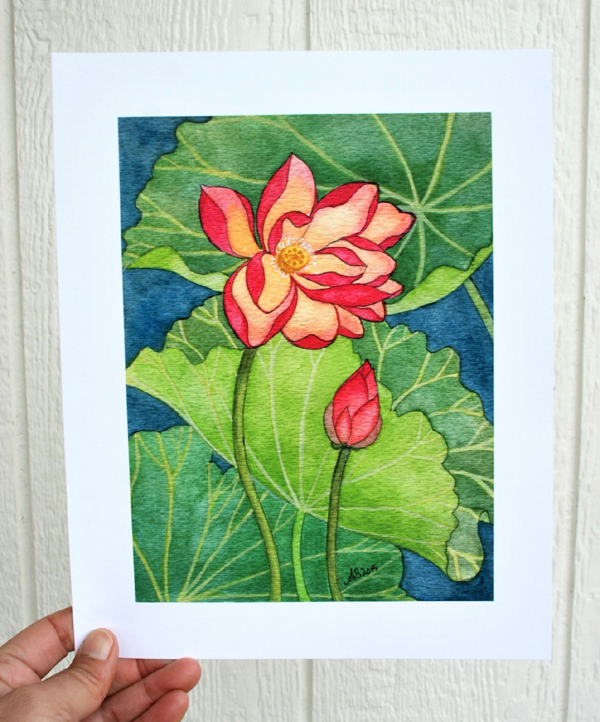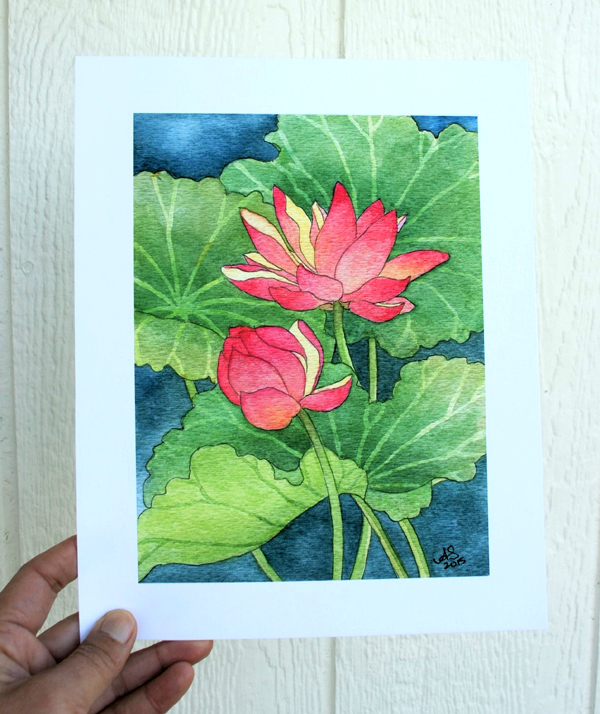 Lotus Flower Art Prints: available at my Etsy store.