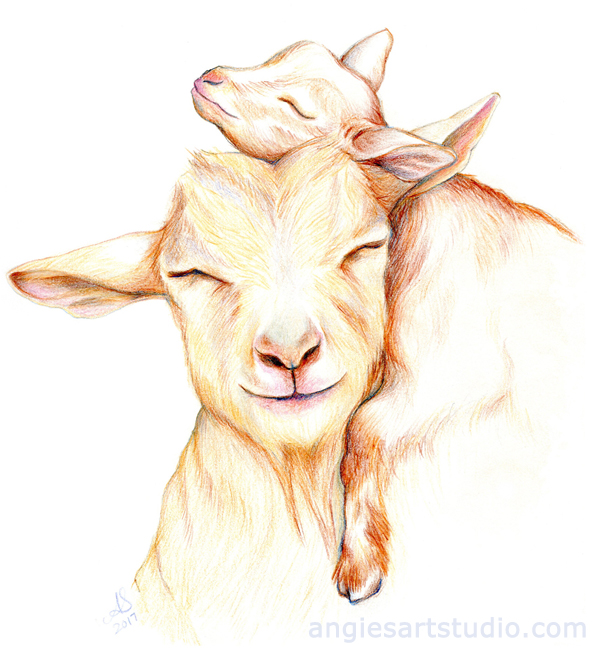 Even goats experience the joy of motherhood. The bond between mother and kid is also quite strong.

I'm so fortunate to have captured this precious moment of Pumpkin, our Nigerian Dwarf Goat, with one of her kids. Although she can be cranky at times and likes to boss all the other goats around, she is a wonderful mother, patient and attentive to all her kids.
The original drawing is done in pencil. Art prints available in my etsy shop.