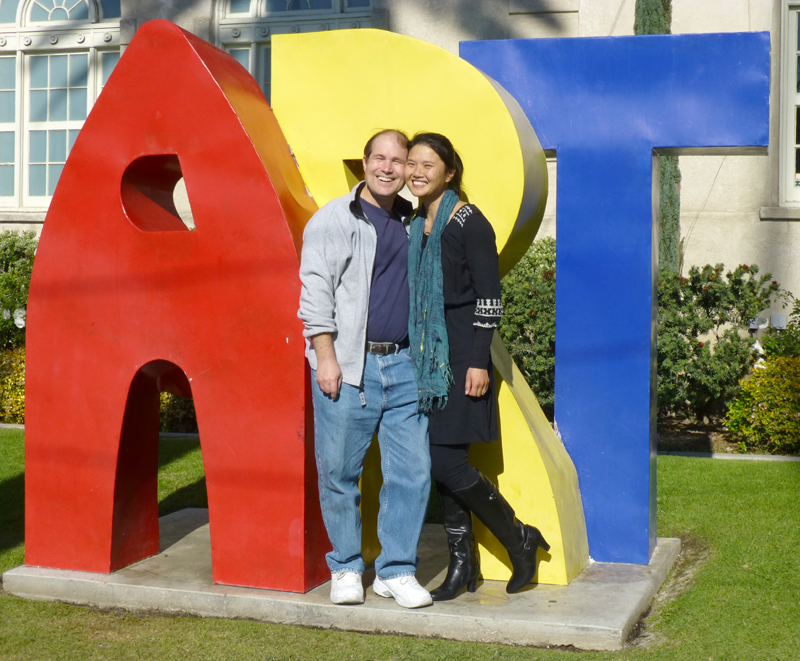 My husband and I celebrated our 6th wedding anniversary with A.R.T. this year by visiting the Riverside Art Museum (RAM).

The great thing about this anniversary was that for the first time we were able to celebrate with his two daughters! Being able to spend a whole week together during their Winter Break was really lovely.
One of the exhibitions the museum had on display was "Baby Tattooville: Fade to Black" and we all agreed that we enjoyed it the most as some of the artwork in it was excellent in terms of skill and techniques as well as very interesting and thought-provoking.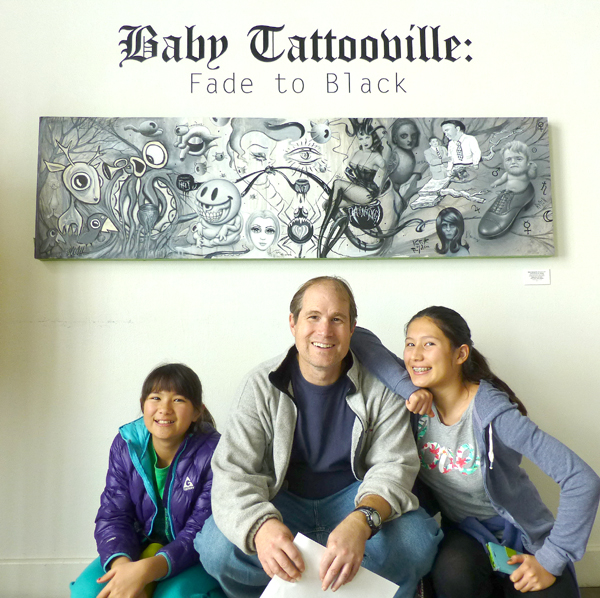 Here are some of the highlights: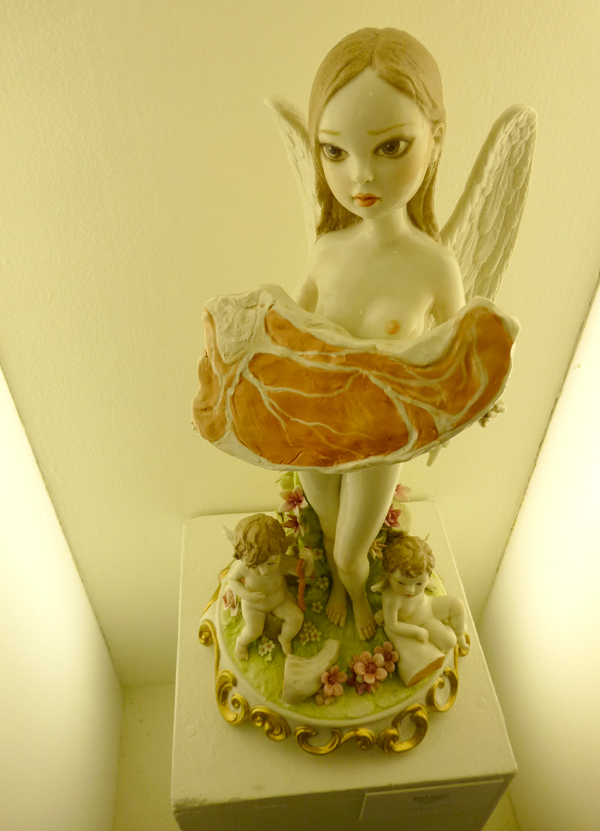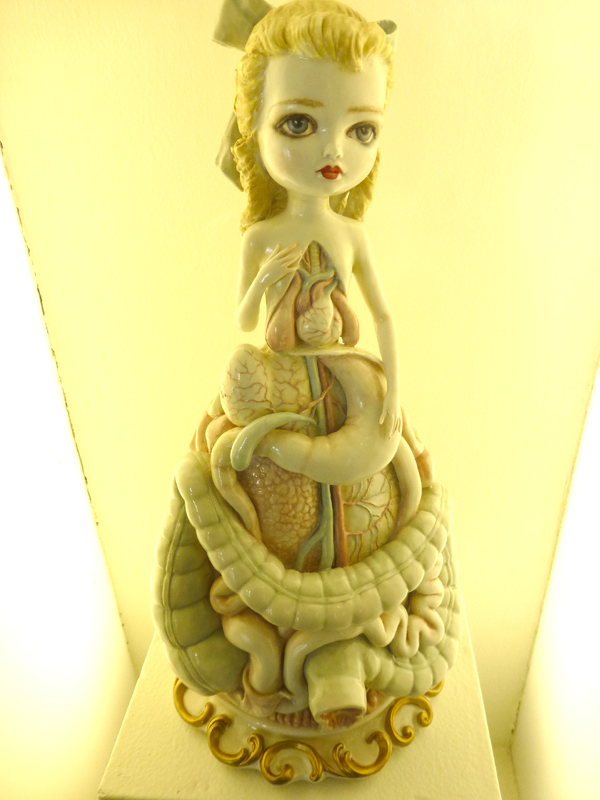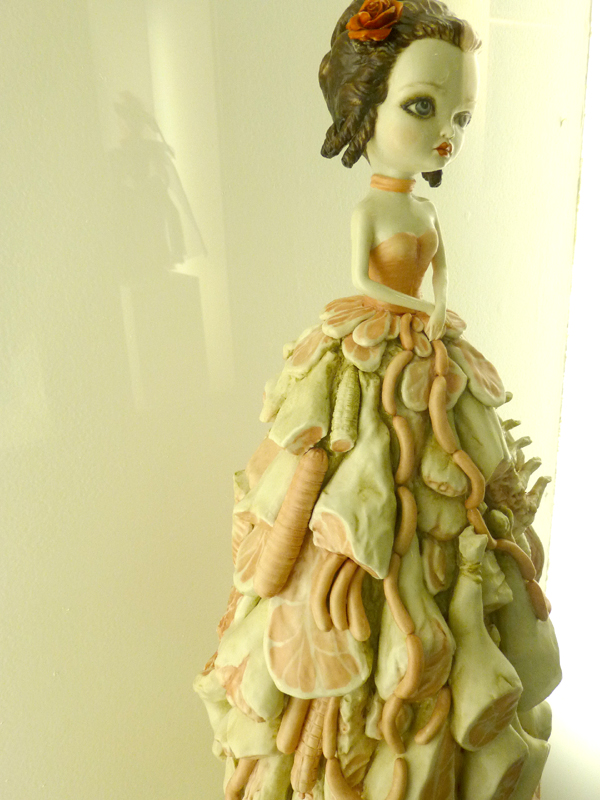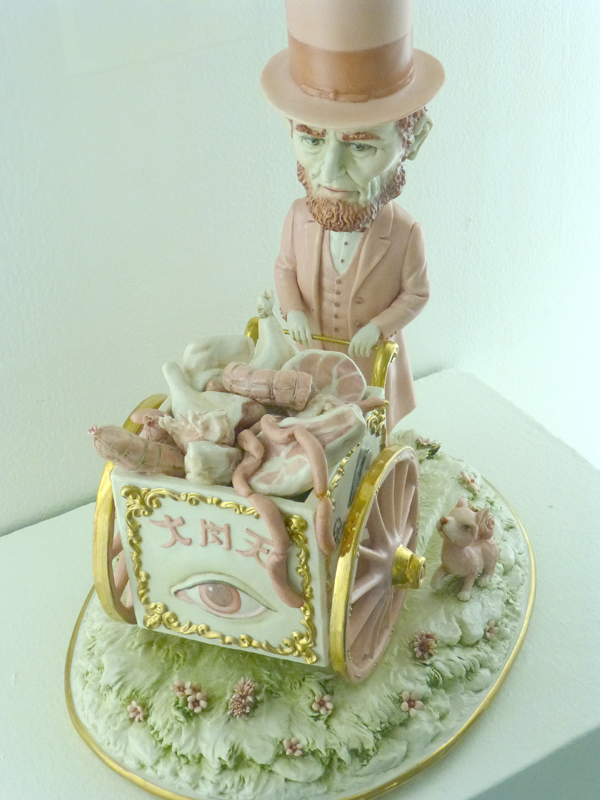 A series of porcelain sculptures done by Mark Ryden. We spent quite a bit of time marvelling at these unique little statues.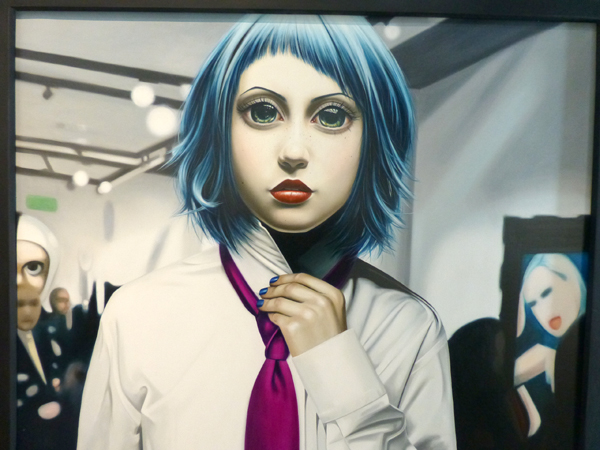 An oil on linen painting by Sas Christian, titled, About Face.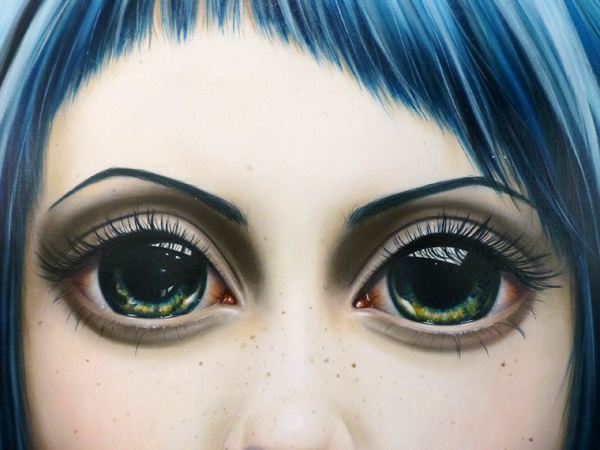 We were all mesmerized by the eyes.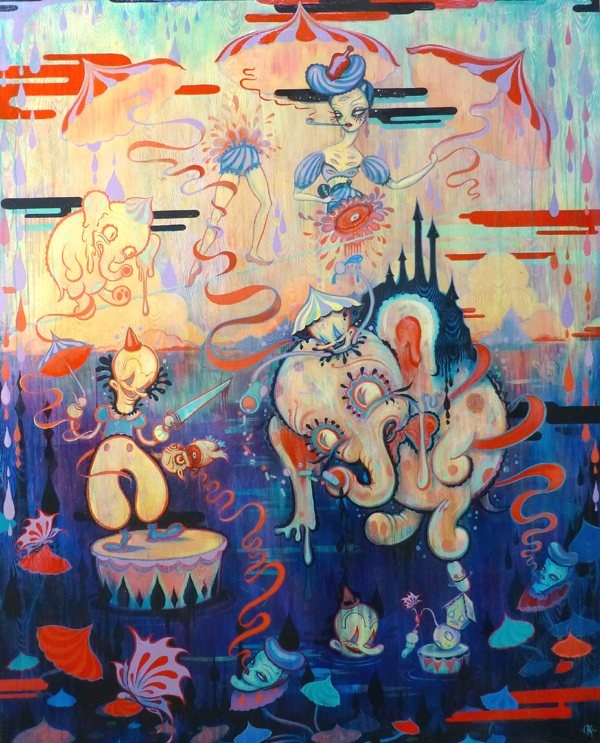 A painting by Camille Rose Garcia, titled, Unsustainable Performance. It is done in acrylic and glitter on wood panel and I really liked how the wood grain showed through to add texture and dimension to the artwork.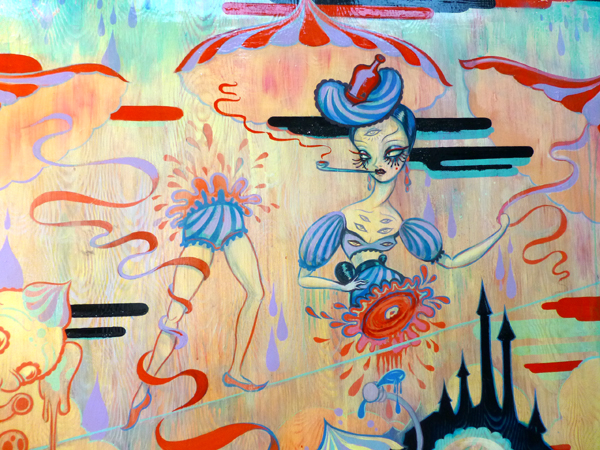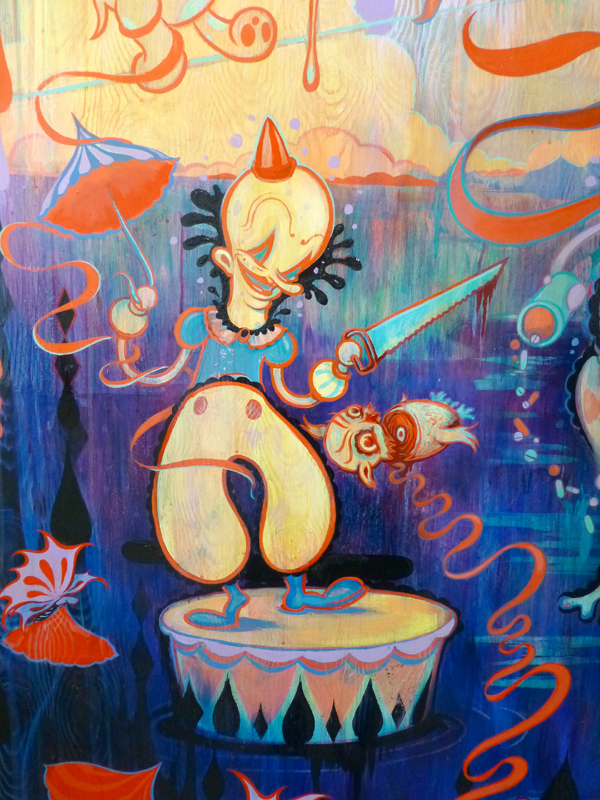 Here are a couple of close ups to show some of the detail in the painting. I like the painting a lot (as morbid as the imagery is) and how it comments on the condition of our modern culture and society.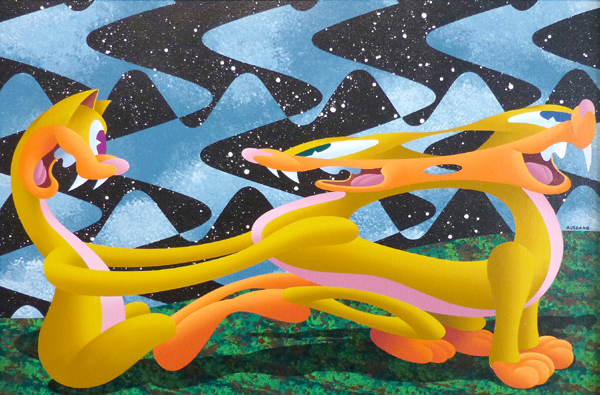 An acrylic on canvas done by Anthony Ausgang, titled, The Play Date. Not sure what it all means, but I was impressed by his technique.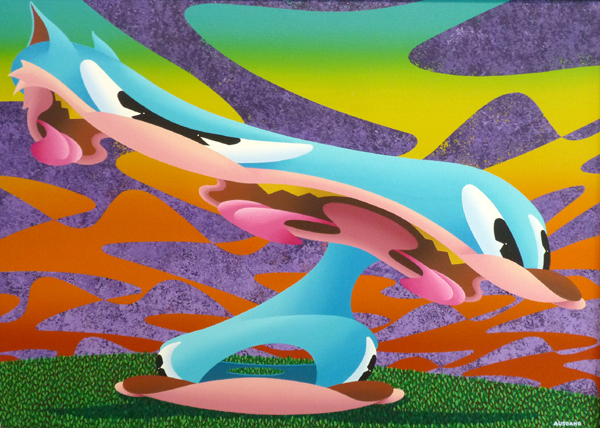 Also acrylic on canvas by Anthony Ausgang, titled, The Late Arrival.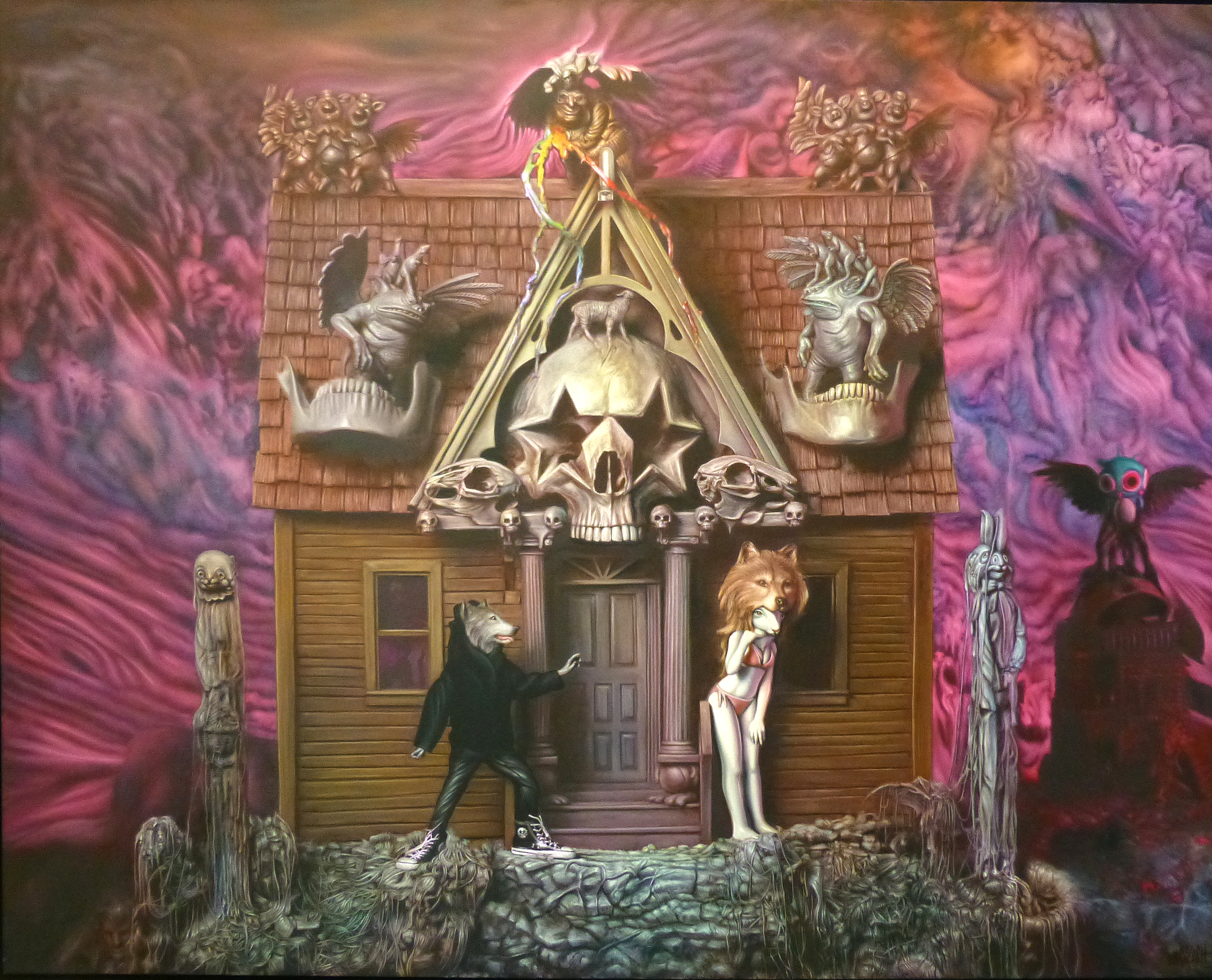 Oil on Canvas painting by Ron English, titled, Wolf House.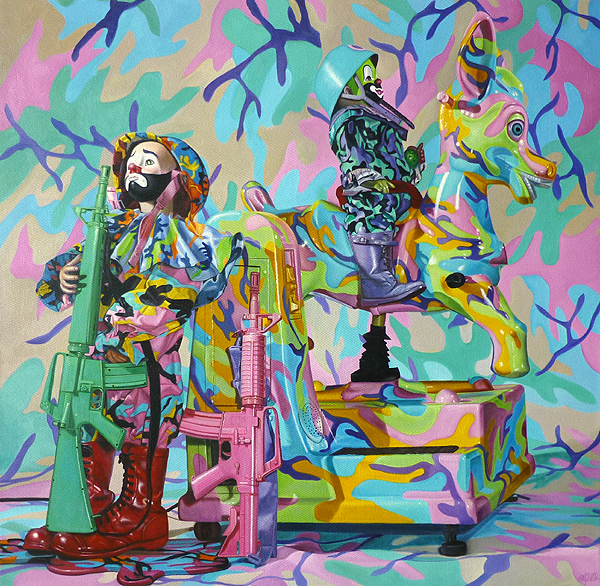 Another well executed oil painting by Ron English, titled Combrat Carnival.