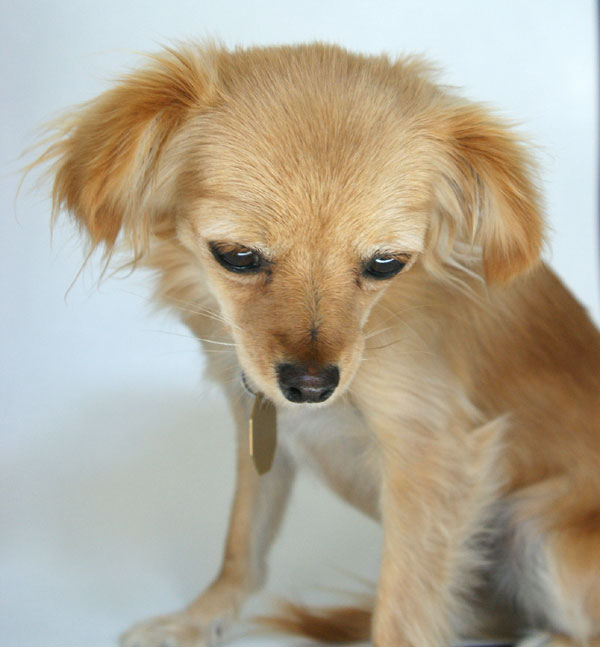 She wandered into our lives one fine afternoon, a little bundle of golden fur with her head hanging low and tail wagging, greeting us sheepishly in our front yard.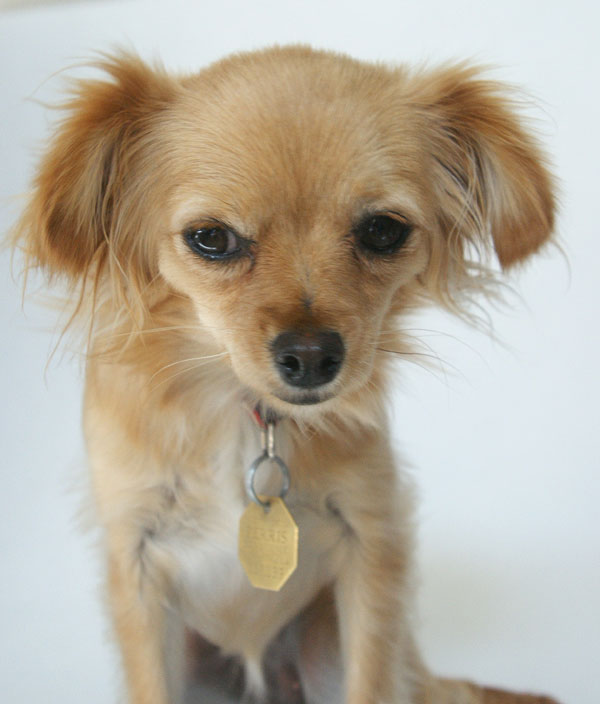 We have no idea where she came from, but it was love at first sight for Miss A, followed immediately by, "Can we keep her?" I, too, was secretly wanting that and hoping she didn't belong to anyone.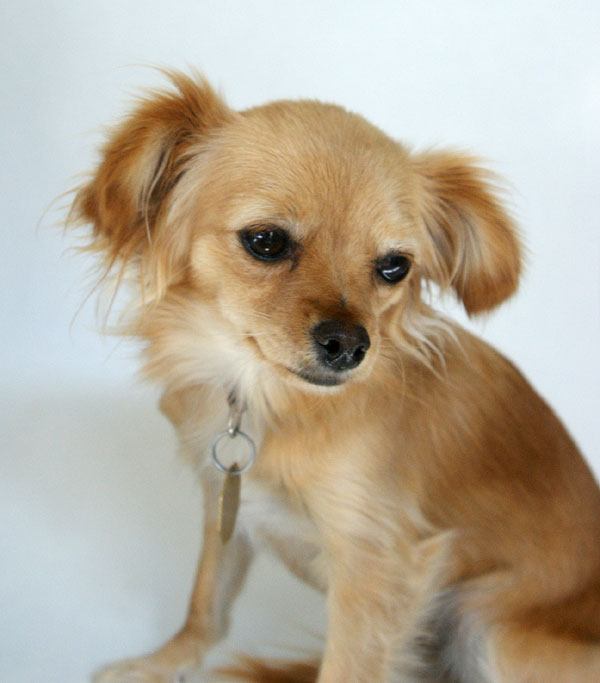 Our neighbors said she just showed up at their front door, lost, hungry and filthy, so they took her in, fed her, gave her a bath and hair cut. Our neighbors were also kind enough to give her to us, even though they wanted to keep her. I guess they couldn't resist Miss A's desire for such a cute dog.
Because she was a stray, we don't know for certain what mix she is. Definitely a long hair chihuahua, possibly crossed with a Jack Russell? Even though she's a mutt, she has turned out beautifully and I'm so glad we've given a homeless dog a loving home.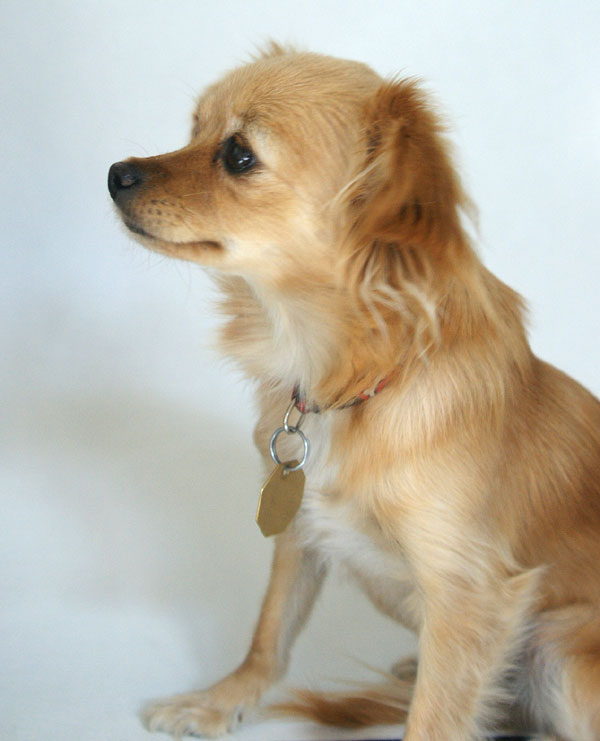 Curled up she takes up less than a square foot. She weighs less than 6 pounds, but is worth her weight in gold.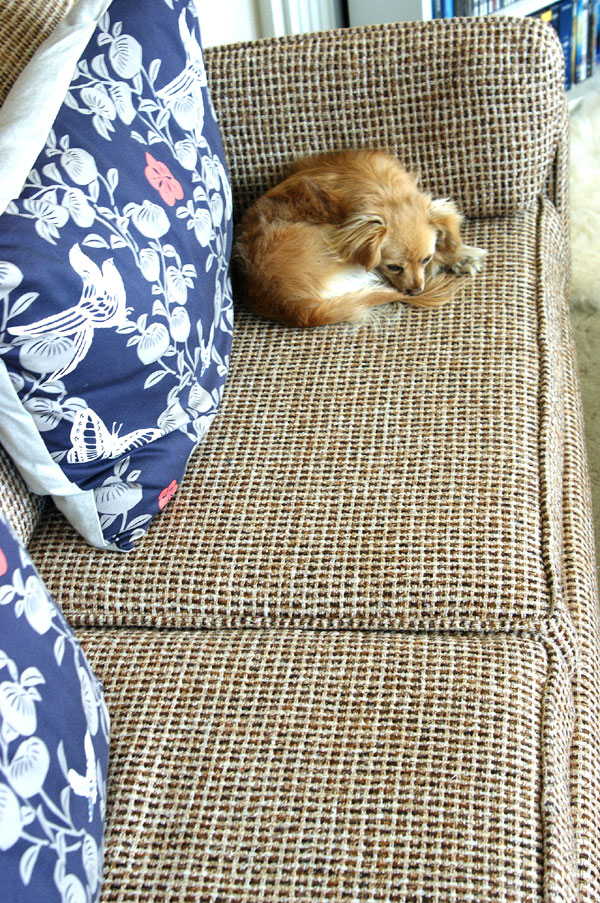 She's sweet natured, fun, full of joy and personality and absolutely loves, loves, loves kids.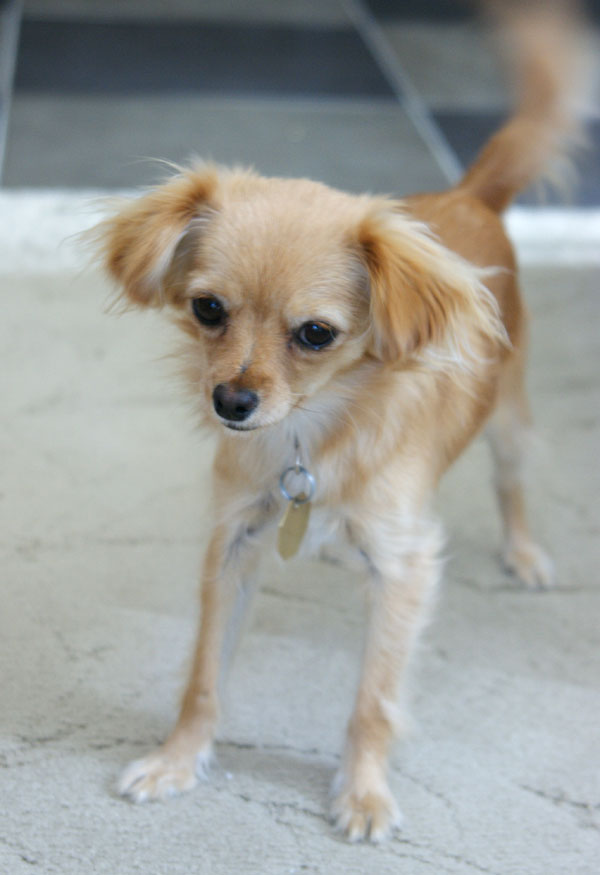 Life really is better with our brown eyed golden girl. We love her and think she's the best dog ever!
Update: October 2015
Our Golden Girl 2.5 years later. She's filled out in body and fur, weighing in around 7 pounds. I did a pencil drawing from a photo I took of her and call this, "Portrait of a Lady".