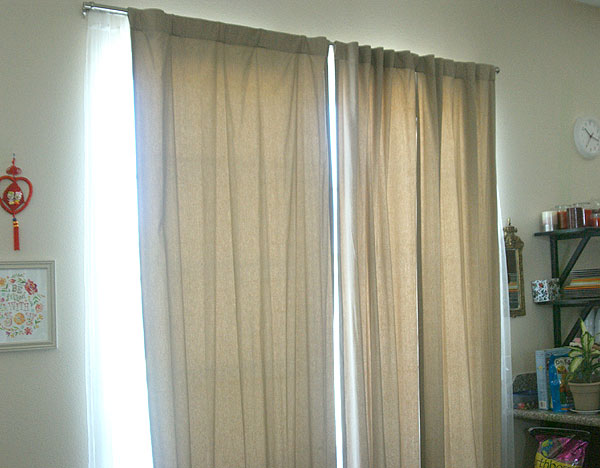 For the past 18 months I've been tolerating some drab curtains in our kitchen/eating area. I had bought some thermal drapes on sale in the hopes of keeping out some of the intense afternoon heat and light.

The drapes did their job to some degree, but I just couldn't stand how dreary they looked, especially since it covered a large space of the wall and we spend much of our time in this area of our home. It was definitely time to do something about it!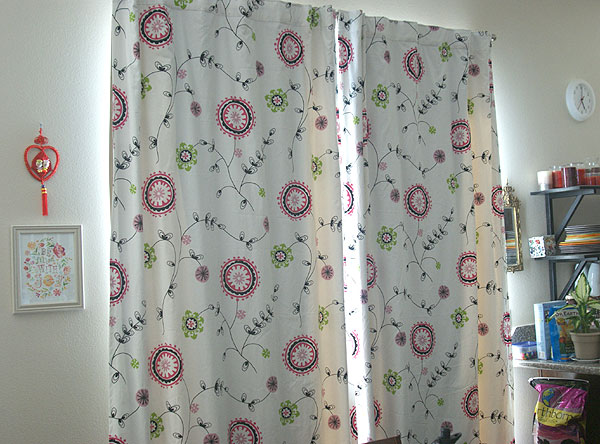 For less than $45 I was able to turn our curtains from dreary to cheery! Instead of replacing them altogether and making them from scratch, I decided to revamp them and bought 6 yards of medium weight fabric (Premier Prints Emma Candy Pink) from Fabric.com. I absolutely love shopping from this website! All I had to do was measure them up by using the existing curtain panel as a guide, hem up the sides, top and bottom and sew them directly onto the thermal drapes.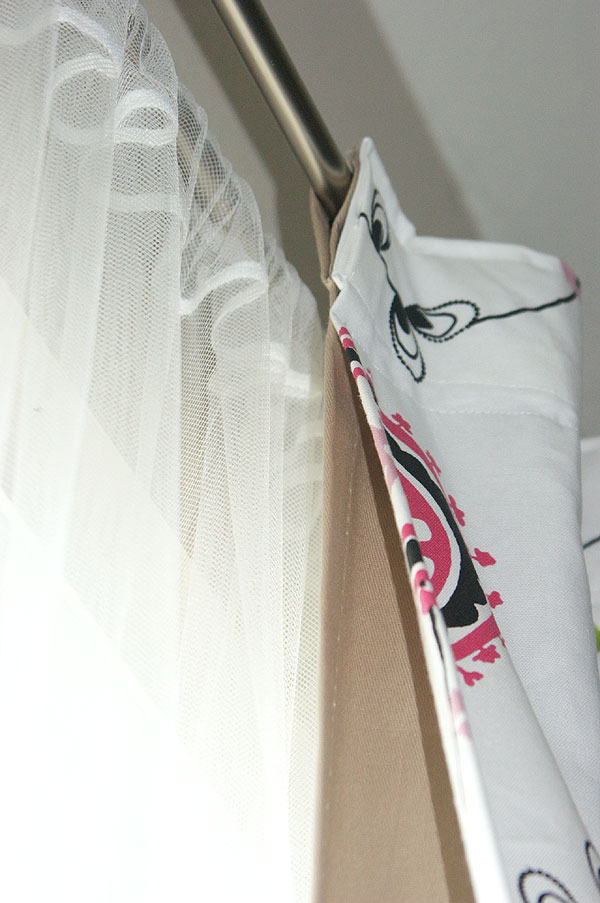 I just attached the new layer by sewing at the top where the curtain rod feeds through. The rest of the layer is unattached, so if I ever want to detach the two layers I just have to unpick the top.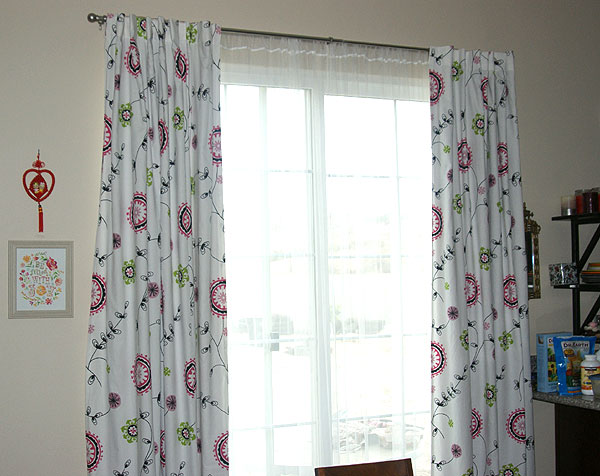 They have turned out perfectly. The insulation they provide is now even more noticeable, they look so much better and make the house more a home.