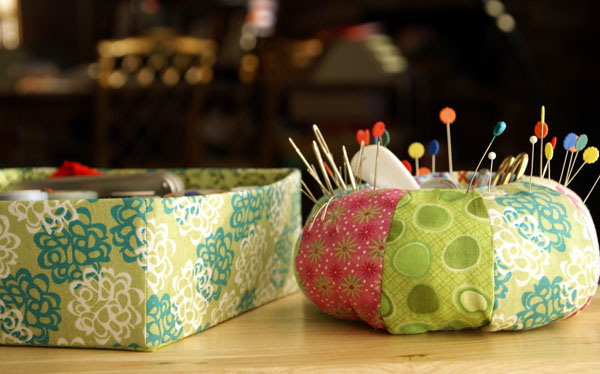 This is a really delightful book, full of color and punch, a feast for the eyes. Anna Maria Horner has a knack for putting together a mish mash of fabric patterns and designs that has a way of clashing yet complementing each other. The results are truly wonderful and uplifting.

I don't know why I ummed and ahhed for so long about buying this book, because the moment I received it I devoured it and was wanting for more. Good news is that she has followed it up with a another book, Handmade Beginnings: 24 Sewing Projects to Welcome Baby
, something else that is on my wishlist. The book also comes with the paper patterns for each of the projects.
Pictured below is a matching pin cushion and fabric box I made from the book. They have proved to be very useful indeed! I just love how the pin cushion has a hole in the middle to put things in.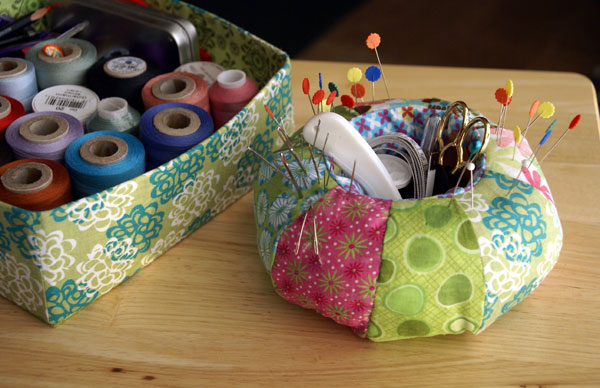 Once you have made one fabric box, you can adjust the measurements and make multiple boxes to suit your needs. I made this larger box for storing fat quarters and large pieces of fabric scraps.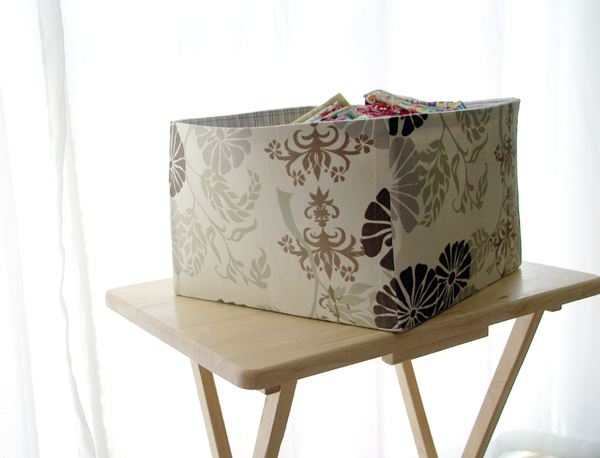 | | | |
| --- | --- | --- |
| | | Seams to Me and Handmade Beginnings are both hard cover spiral bound books (I have come to discover the practicality of the spiral bound book – it lays flat while open!) and available through Amazon.com. |