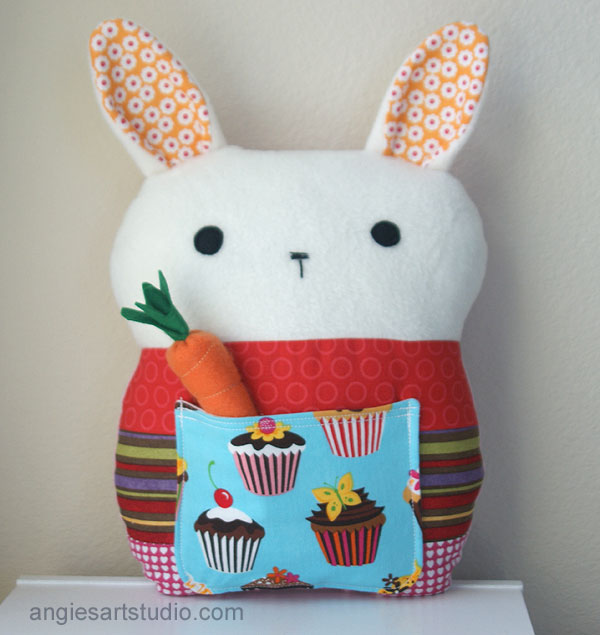 I have just finished designing and sewing up a new patchwork bunny pillow and it is now available at my Etsy shop! I've named it Cupcake and it comes with its very own felt toy carrot which can be carried around in a front pocket.

It took me a few weeks and two previous versions to get to this bunny design as it can be a tricky and difficult process trying to come up with something original and different to what is already out there. I think a plush toy that can serve as a pillow is a really neat thing and to have a pocket as well makes it even more practical and versatile.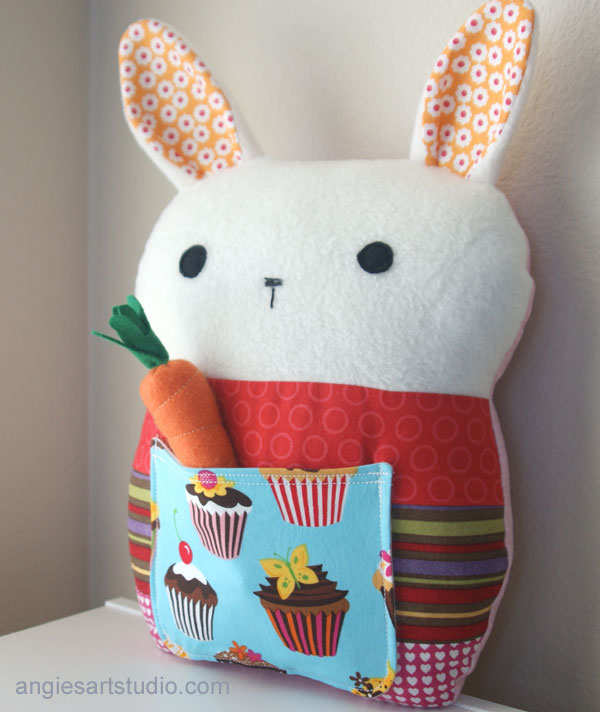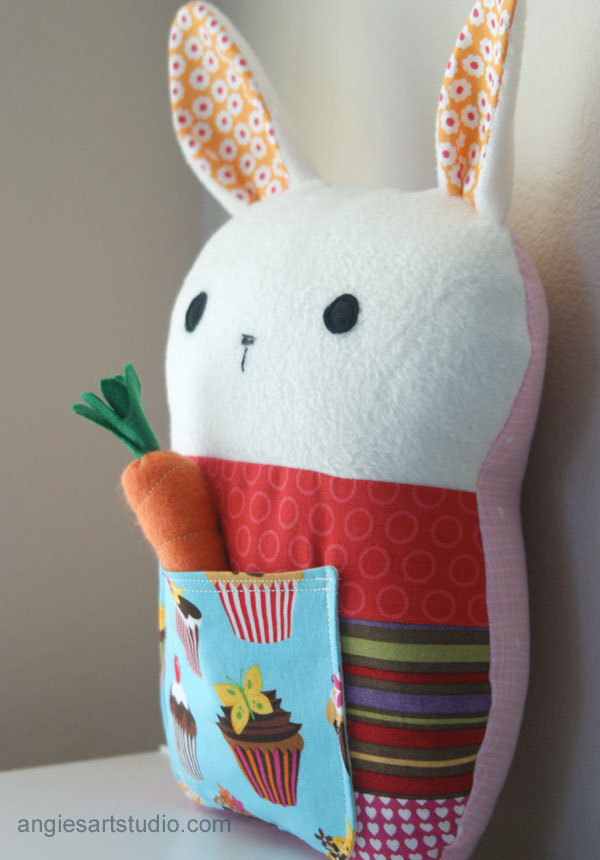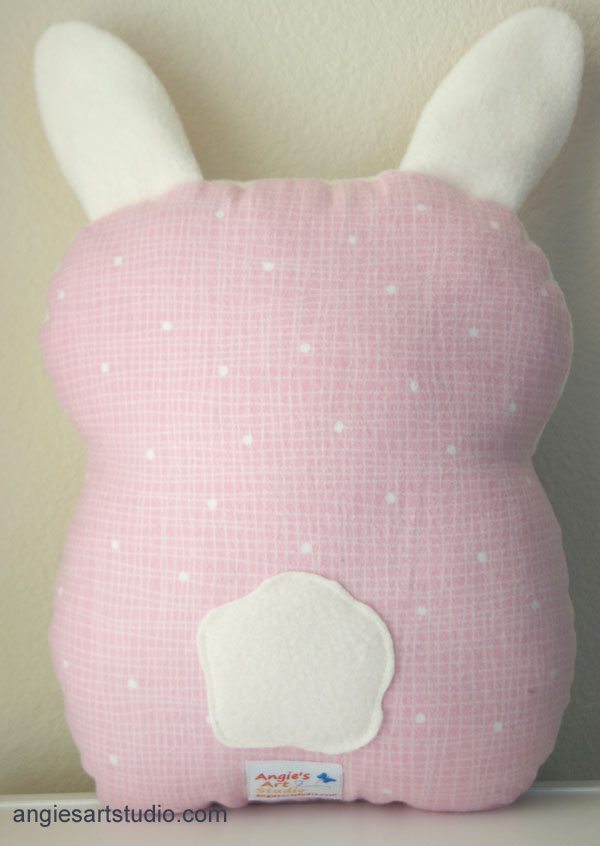 Mmmm…cute buns. I hope you like it!