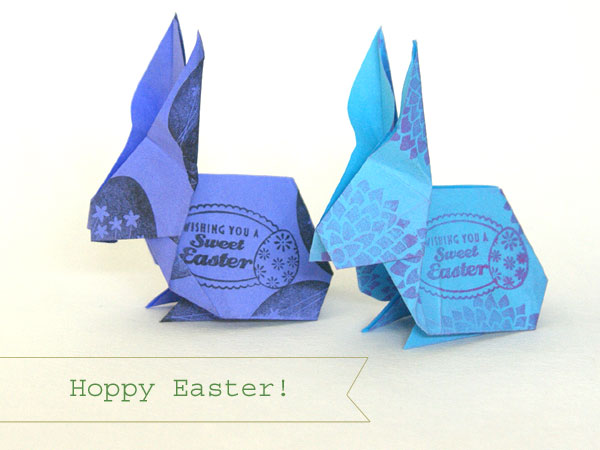 Hands up if you like origami – I certainly do! Here is an easy to follow youtube video on how to make these cute little bunnies out of paper.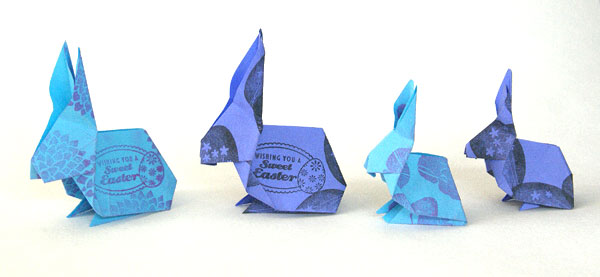 I used 7″ x 7″ colored paper for the big bunnies and 5″ x 5″ for the smaller ones.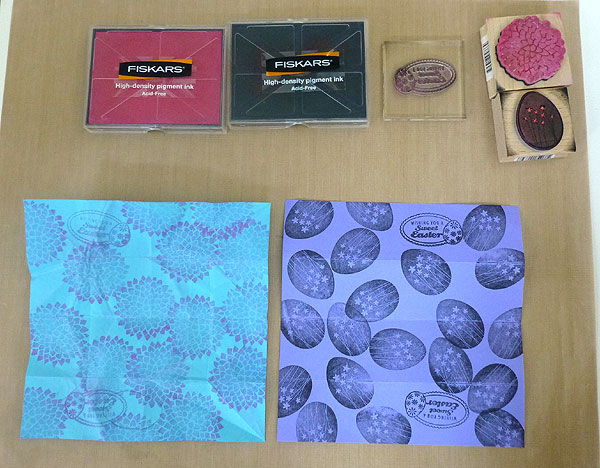 Before folding I stamped the paper to decorate them. Make sure you let the ink dry before folding! Otherwise you will get smudges everywhere (like little impatient me). I actually did some pre-folding so that I could position the Easter greeting in the right place.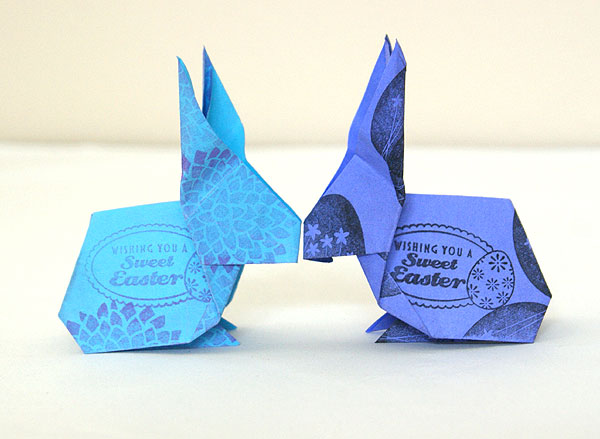 If you have kids, this would be a fun and crafty Easter project to do.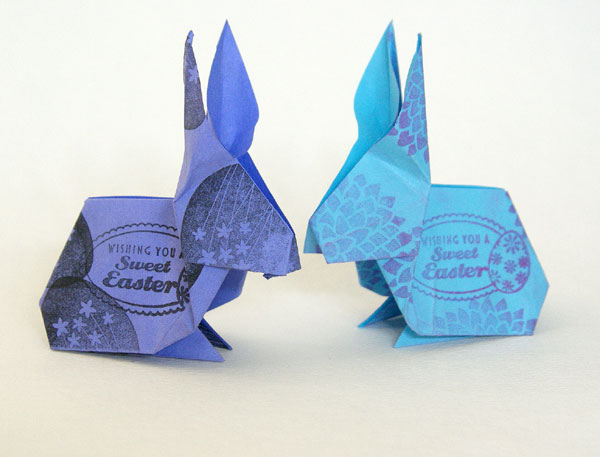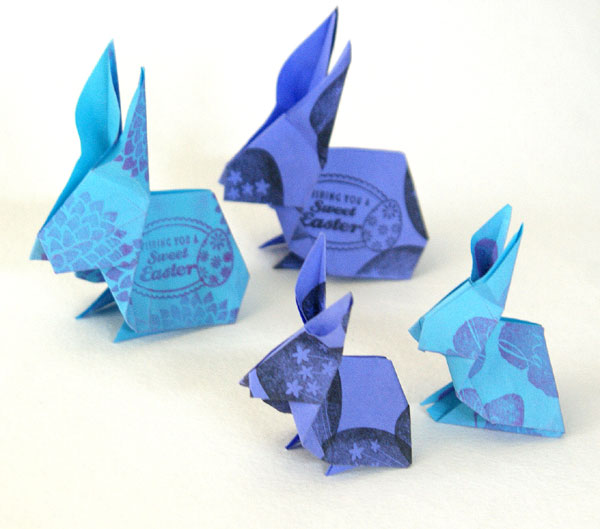 Wishing you a sweet and hoppy Easter!