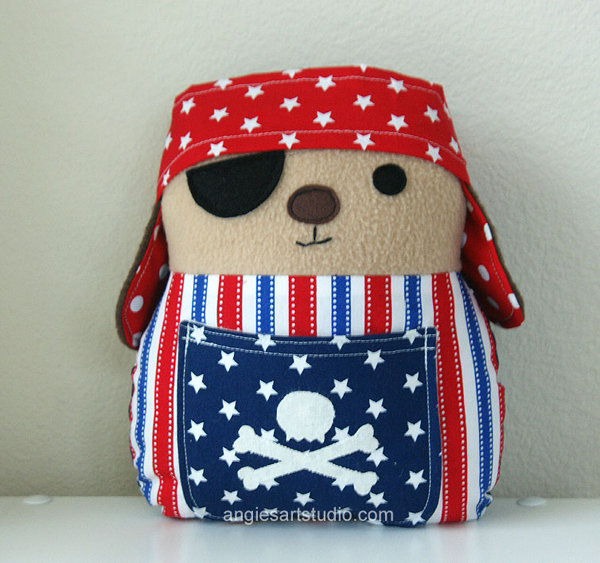 This week has been busy busy busy in my studio with lots of orders, including this special request for a pirate dog. Arrr, arrr! Has a front pocket for stashing treasure – I really like pockets on plush toys, I think I will continue making more stuffed animals that include a pocket.

This pirate dog is sailing all the way to western Australia, I hope the little guy at the other side of the world will like his new mate!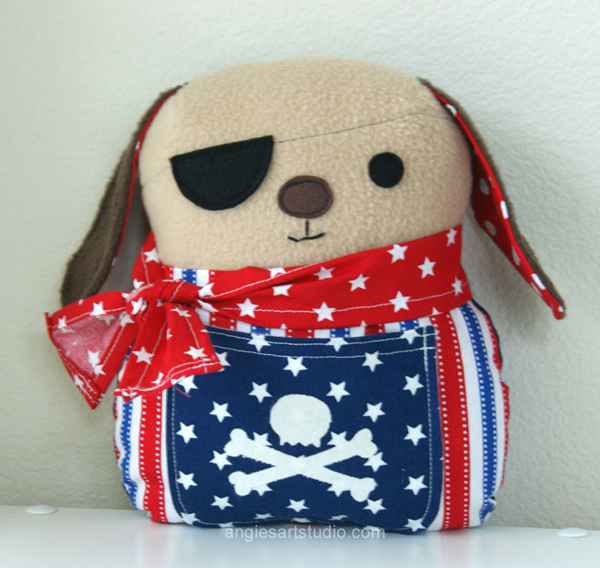 Bandana can go around the neck as well.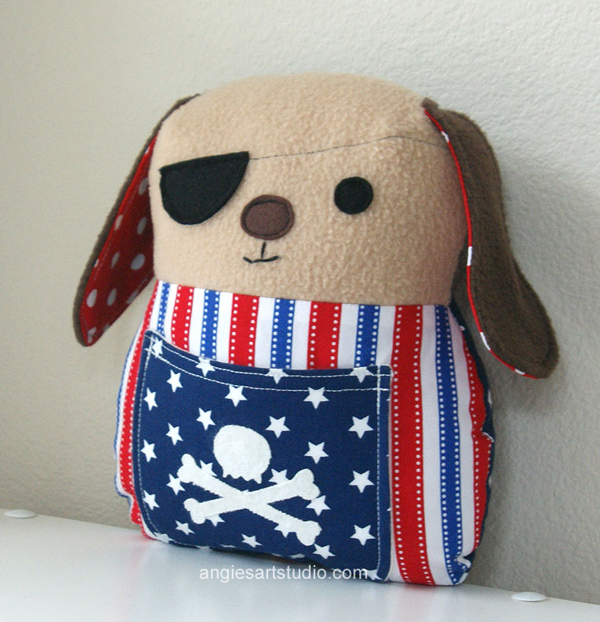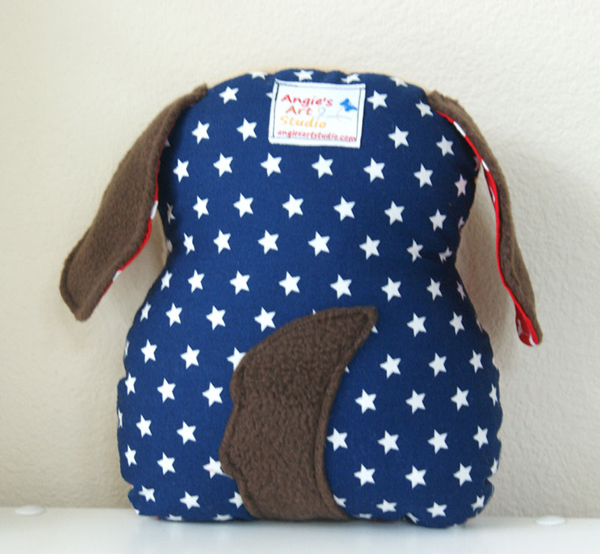 Back view.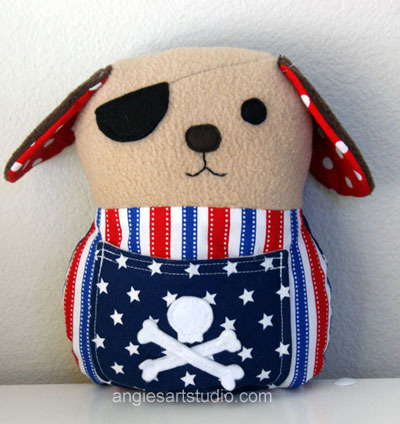 On the left is a picture of my first attempt – I decided I needed to tweak a few things, like make the ears longer, head a little bigger and maybe the body a little wider. I'm glad I did, as my second round in making it turned out much better I think.
I also changed the cross bones and skull on the pocket from felt to flannel fabric and ironed it on with interfacing that has the double-sided glue on it.
I really enjoy working with people on special requests and custom orders. Overall this pirate dog has turned out to be a cutie!
---
{ update August 29 }  He made it! Pirate dog safe in the arms of baby Atreyu, what an adorable pair they make! Thanks to my wonderful customer Larissa for sending this picture in and thanks to mummy Georgi for sharing the photo – what a darling beautiful boy you have! :)
It really makes my heart melt and always makes my day when I see pictures of what I make with their new owners ♥