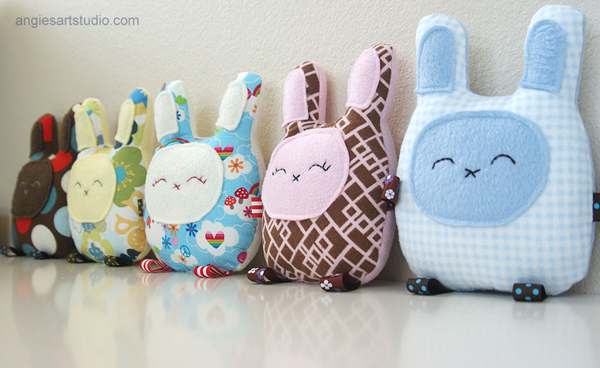 Been busy as a bee the last few days sewing up some new baby bunny pillows to add to my Etsy shop. And OMG I can't get over how cute these bunnies have turned out! Talk about kawaii. I didn't even know what that word meant a couple of years ago.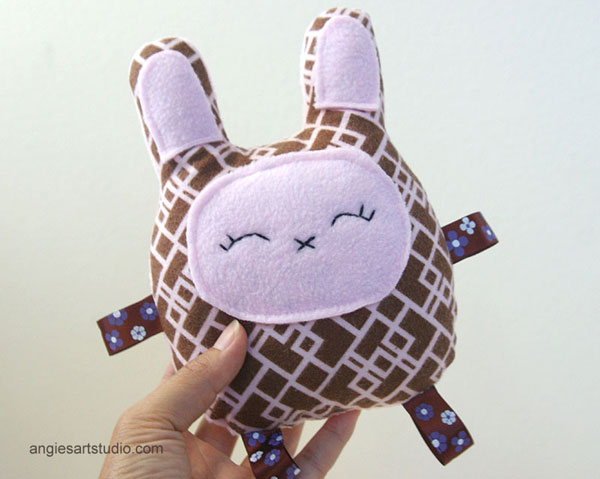 Lola was the first of the baby bunny pillows to be made and she also has a matching Patchwork Owl friend.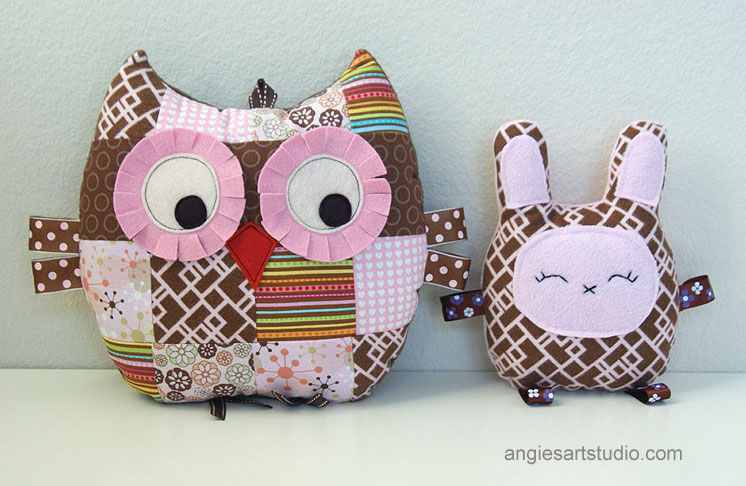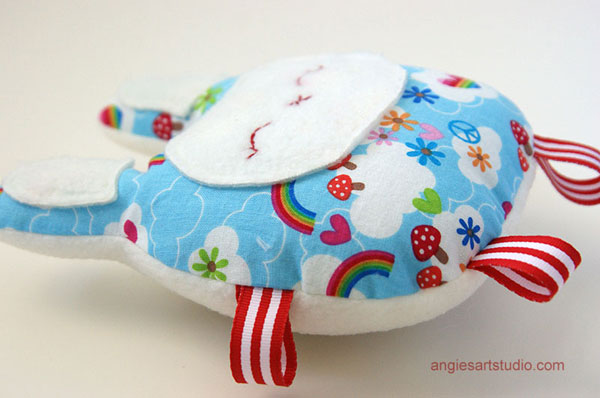 How can anyone not like Rainbow? She's as plump and yummy as a dumpling.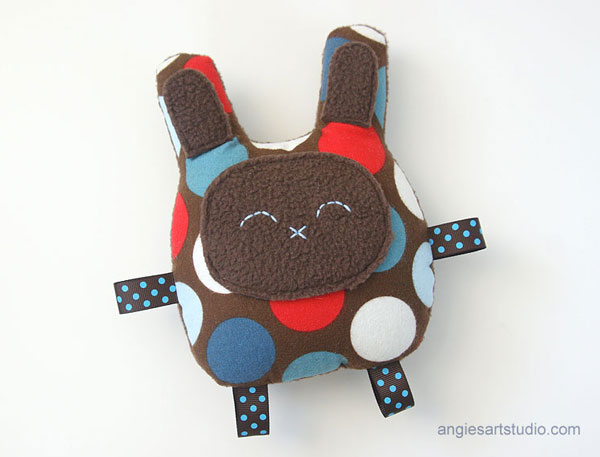 Bad, Bad, Leroy Brown, the baddest bunny in the whole damn town! LOL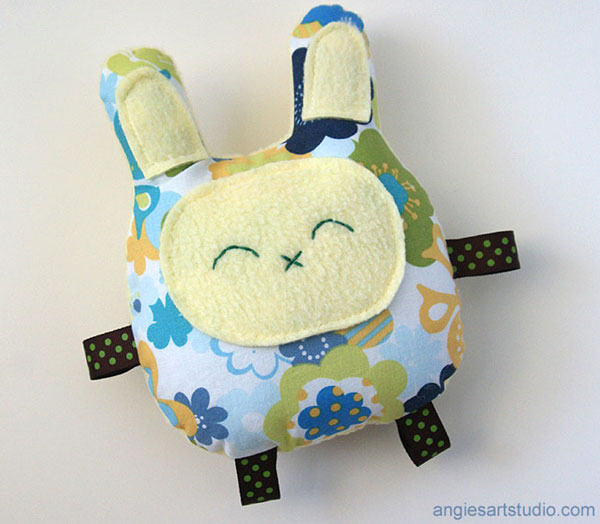 Brian is a boy bunny who is not afraid to like flowers.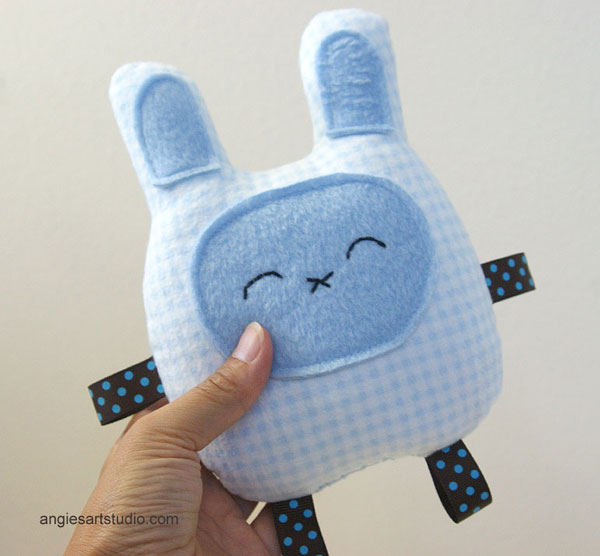 Billy, oh sweet Billy. I think he fancies Lola because I often see them cuddling together ♥ ^-^