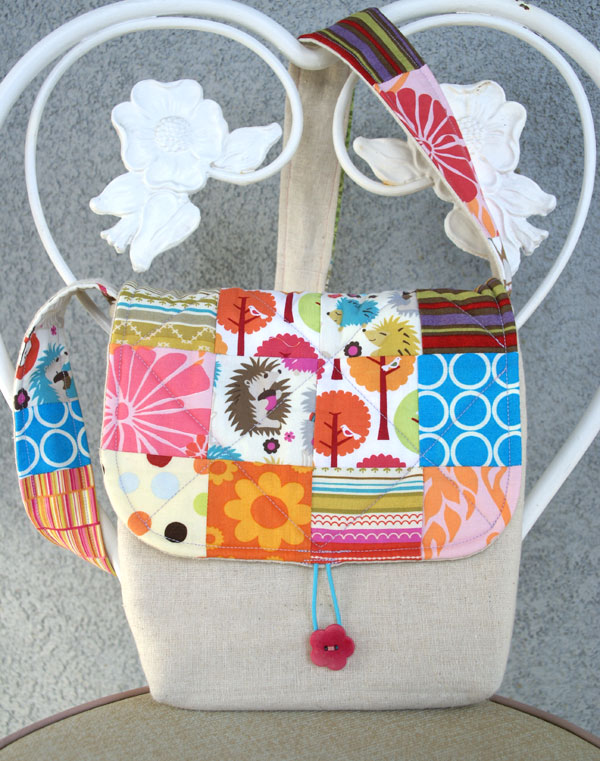 My step-daughter turned six this year and for her birthday I said I would make her a bag and wallet. I found an excellent tutorial on how to make a basic messenger bag by mmmcrafts and thought I would try it out. I decided to do the flap of the bag in patchwork and make the bag slightly smaller to suit a little kid. I improvised a bit and added a button and elastic hair band to hook around it for keeping the flap closed.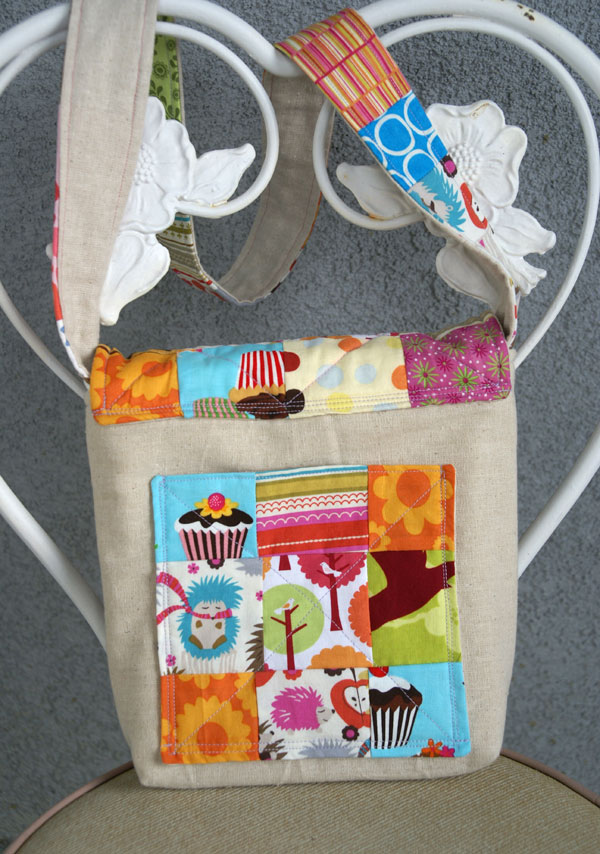 For the interfacing I used some fleece to give the bag some structure. The back pocket is patchwork as well.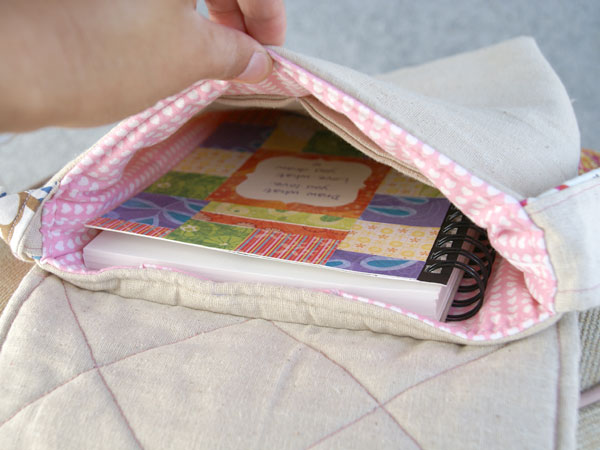 Here is a sneak peek inside the bag. Because she LOVES to draw (and is very good at it, too!) I included a small sketchbook (6″ x 8.5″ spiral bound).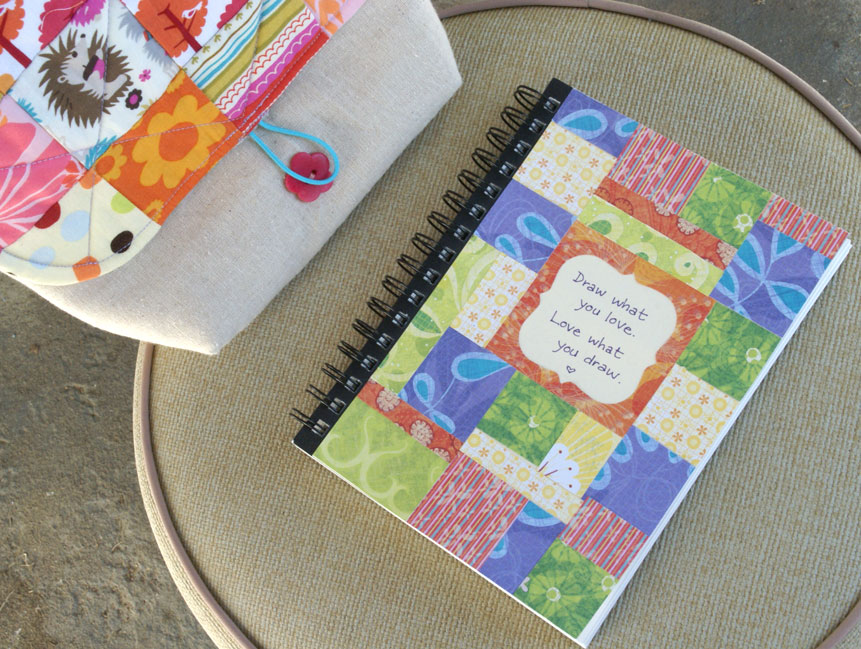 Keeping with the patchwork theme, I decorated the front of the sketchbook with scraps of pretty scrapbooking paper. I first glued down a plain piece of card stock and then used a glue stick to stick on the scrapbooking paper. I find it hard to throw away even the smallest piece of scrapbooking paper so this was a great way to use up those scraps!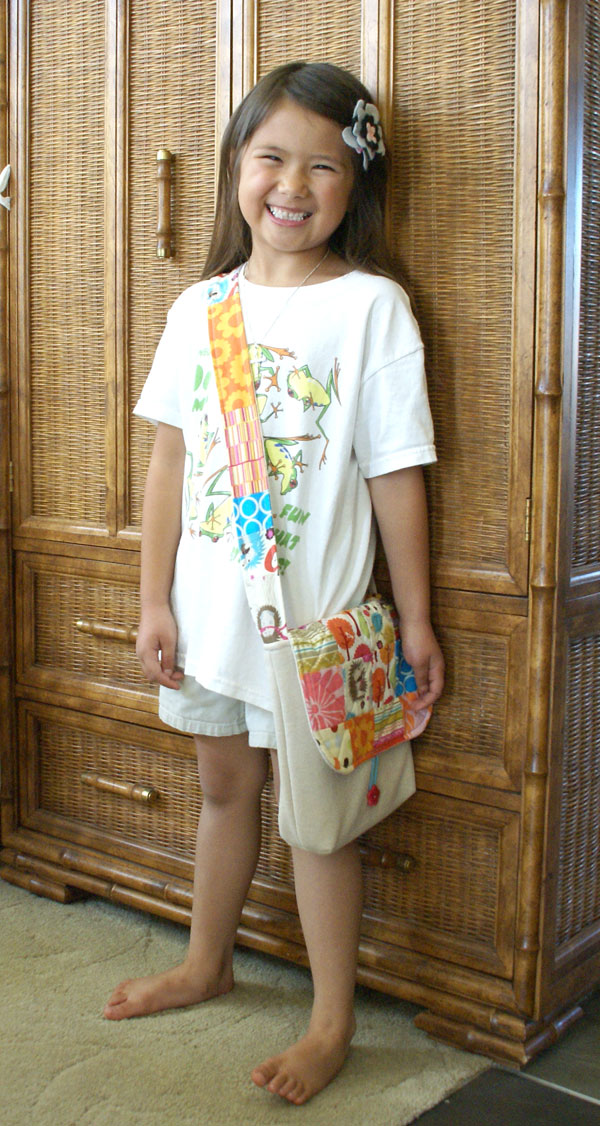 Here she is – the budding young artist with her patchwork art bag! And what a gorgeous girl she is =)
Now I just have to work out how to make that wallet. I am notorious for being late about making gifts for family and friends (just ask my friend Donna), so at the rate I'm going, she may see it for her next birthday!