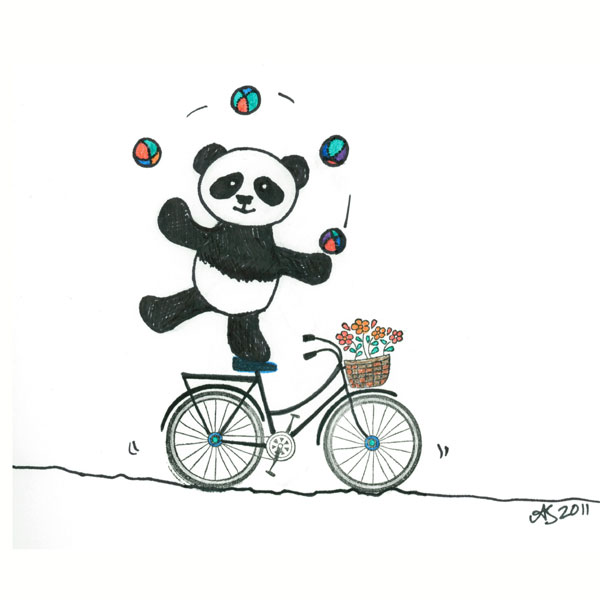 "Life is like riding a bicycle – in order to keep your balance, you must keep moving." ~Albert Einstein
Topic for this week is "Bicycle". This little illustration was done with ink and fine line markers.
After a day of riding a bicycle WHILST juggling, this is how Pablo the Panda ends up…only to do it all over again the next day. Sigh, such is life.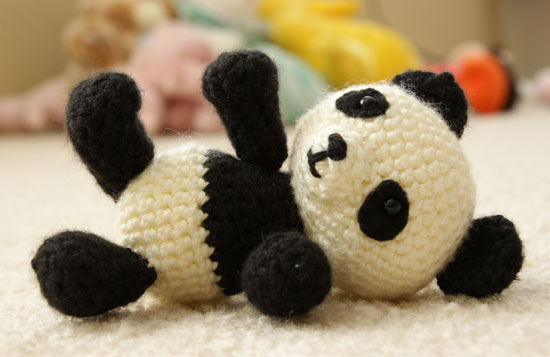 If you are interested, the crochet pattern for Pablo the Panda can be found here.
{Find out more about Illustration Friday.}