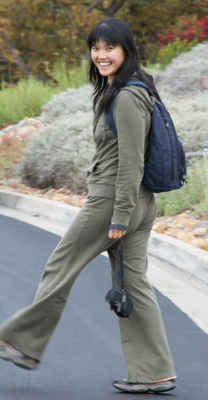 Welcome to Angie's Art Studio!
I started this website many many moons ago mainly as an online portfolio for my paintings and drawings. I figured I could keep it updated with new work as I produced it. I also liked the idea of having a website that gave a "behind the scenes" look into my art studio with tutorials on how to do things, where I get my inspiration from, and bits of trivia on art and artists that I like.
For quite a while, not much was done on this website as I got a little side tracked doing other things. I spent a great deal of time learning html, building websites and internet marketing as well as teaching myself how to paint in watercolor. Up until 2009, I had only painted in oils and acrylics.
Since I was spending so much time on the internet (it's amazing how time can easily slip by when 'surfing' the net) I stumbled across these very cute Amigurumi Dolls. Amigurumi is the Japanese art of crocheting or knitting small stuffed toy animals. When the toys are made from crochet, it is usually done in single crochet in the round.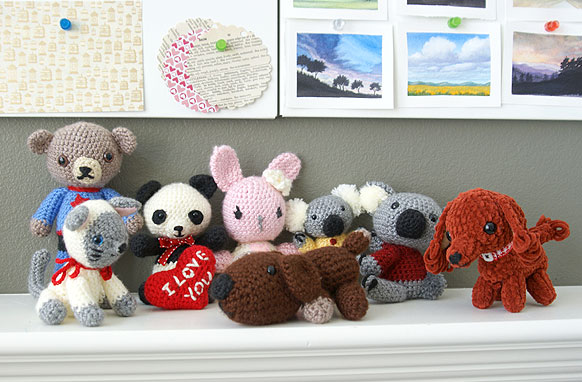 My interest was sparked so I went about learning how to crochet from books and watching YouTube tutorials. As much as I am for progress and technology in the digital age that we live in, I think there's a special and charming quality about something handmade. It's a labor of love, like the patchwork blankets my mother made from colorful scraps of fabric. She made a blanket for each one of her children and now her children's children can be wrapped in the same blanket of love.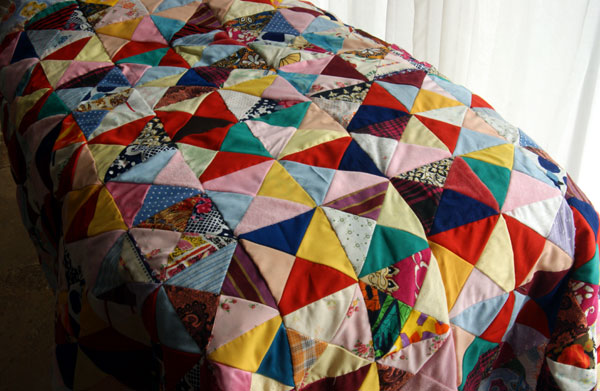 My love for handmade has led me to take up sewing and my addiction to fabric! There are just 'sew' many fabulous designers out there, it is hard not fall in love with each new collection that gets released, which means I have accumulated quite a large stash of fabric (yikes!).
In conjunction with Angie's Art Studio, I have set up an Etsy Shop where I sell my patchwork owls and some other handmade goodies.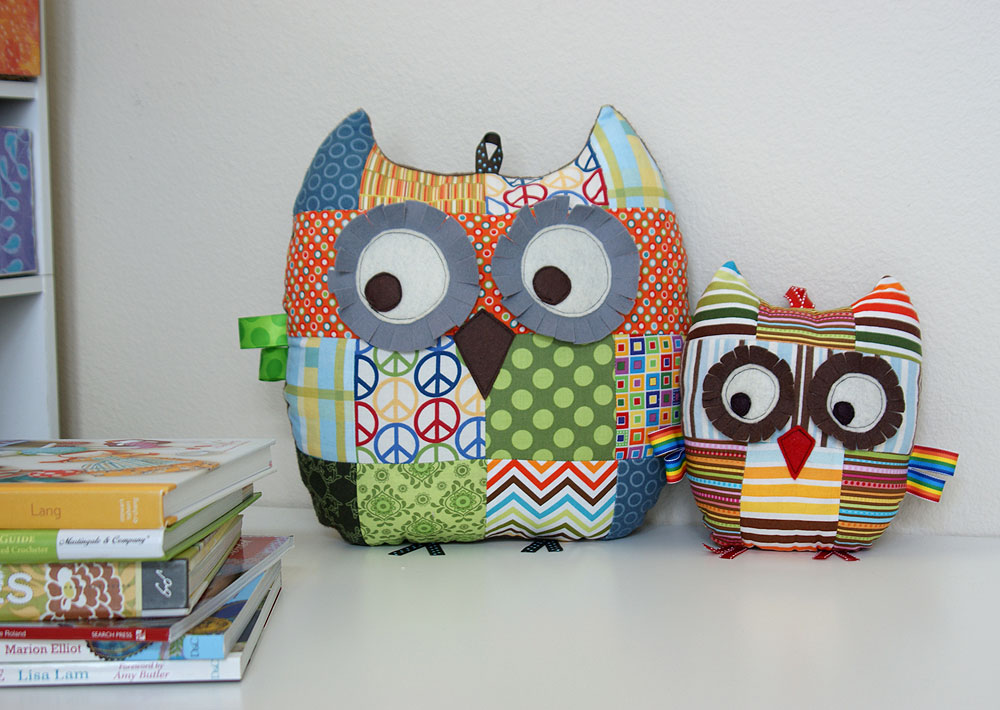 I was born in Singapore, grew up in Australia and am now currently based in sunny southern California, USA, living with our five boisterous hens, a randy rooster and a very shy, but very cute rabbit.
Thanks for dropping by and checking out what I've done on my journey so far. I hope you will keep checking back for updates so that we can cross paths again!
{You can also get updates through Facebook by 'liking' my Facebook page.}
---
Privacy Policy
Terms of Use